Become a Certified Professional Makeup Artist for only 15,750 AED
Become a Makeup Artist in six weeks starting on the 5th of January. Imagine being able to do the things you see on Instagram, Youtube and other social media platforms that's makeup related.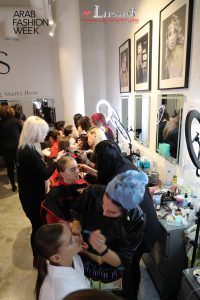 We often look at social media for inspiration. And we watch our favourite celebrities show off their new cars, houses, jewellery and of course, their makeup looks.
What if you can become someone like other people you aspire to be? If you join our classes, you will have the chance to work with the best of the best. Starting from the best Makeup Instructors in Dubai, the best professional photographers, and the best in the Fashion industry – ARAB FASHION COUNCIL.
As part of our program, you'll be able to work in real life situations as a professional makeup artist be it in a photoshoot or event. Our students get the chance to work in various major fashion shows in the region. You will also receive a diploma that is attested by KHDA and the ARAB FASHION COUNCIL.
Not only that, you'd also get the chance to work with celebrities like our previous students have. Some of the stars that they've done are Liam Payne (One Direction) and Meghan Porter, just to name a few. We always get requests from clients for a makeup artist and since you will become a part of our team, you'll have the chance to work with us in different jobs.
All of this was the vision of Yasmin Hussain, owner of YH Studios and The Lipstick Makeup Institute. She believes that integrating a photography studio and a makeup school would work hand in hand in the growth of our students.
And NOW is your chance to be a part of our team and become a PRO!
VISIT OUR INSTAGRAM PAGE:
http://www.instagram.com/thelipstickmakeupinstitute