Fashion Platinum Course, Its that time again when  is going to begin.
Fashion Platinum Course The next course starts on the 11th November and there is nothing more to say that you must join.
Its the most creative, innovative, interesting and amazing Course we have developed.
For the 6 weeks you will learn all you need to know about makeup to become a professional makeup artist. We provide you with a Book like the one below which is the cover. Its mega thick and is packed full of information about every aspect of makeup.
Here at The Lipstick Makeup Institute we also have a photography studio. Not just any photography studio though. We are Special!
We have a GLOBAL Award Winning Studio, YH Studios DXB. 
This advantage means that every student gets their work photographed on a daily basis. The students spend tome with the photographers in the studio and get a great understanding of how to behave like a makeup artist too. They also can see the difference between makeup for catwalk, media and beauty.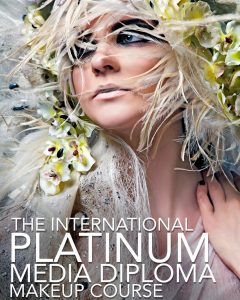 Its so cool to see  how much the students increase on a daily basis with their skills. They see the change in themselves too which is such a confident boost. Once they start to learn the fundamental principles of makeup they start to really learn fast.
We teach them everything, nude makeup, fashion makeup, bridal makeup, special effects makeup, high fashion makeup. The no makeup look, Glamorous makeup, absolutely everything about makeup. We work with designers too who supply clothes and jewellers for accessories.
We have so many lovely people who volunteer to come and models for the students so they can practise and as a thank you they get a free photograph.
Thank you so much to all you wonderful people.