Best Makeup Courses In Dubai
Platinum Makeup Diploma Started
in conclusion, Join our next diploma, don't miss the chance its 3 week diploma you can learn many thing in this diploma while learning you can work with us on our clients and practice on our models create different looks after all our sister company YH STUDIOS did professional photos for your portfolio so you get 5 high end photos after complete the diploma.
Self Makeup Application Course
( Total duration of course 9 hours ) 2 Days
Makeup steps, products and tools
Daytime makeup look
Cocktail makeup look
THEORY AND PICTURES
Prosthetic makeup (also called Special make-up effects and FX prosthesis) is the process of using prosthetic sculpting, moulding and casting techniques to create advanced cosmetic effects.
Prosthetic makeup revolutionise by John Chambers in such lms as Planet of the Apes and Dick Smith in Little Big Man.
Best Makeup Courses In Dubai
Gold Make up Course
For instance on the Gold Make up Course you will learn all about the history of make up at first because it's so important. Why do we teach you about skin care? This is the beginning of the journey off applying your makeup. skin care, colour theory, face/eye shapes and contouring. You will start with the basics of daytime and evening makeup, european bridal as well as beginner hairstyling.
After all, you learn all the basics of these make ups, you will move onto a classical smokey eye, red carpet, Bollywood and Arabic looks.
Firstly, towards the end of the ten days as a result you will then master a creative make up look and will take home with you 5 professional photographs for your portfolio.
The pictures and videos you can find on our Instagram & Facebook pages.
Best Makeup Courses In Dubai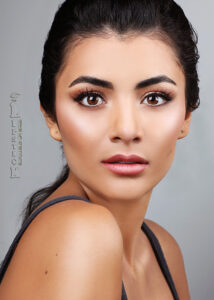 http://www.instagram.com/thelipstickmakeupinstitute
Are you excited to learn to become a professional makeup artist?
all in all, learn glamorous makeup looks! Secondly, you will be at the best makeup school in Dubai.
Call Now