Shapes of the Eye
As makeup artists, the first thing we do when we are faced with a client is check their eye shape. It's important to identify it at an early stage so that you know exactly what you'll do to enhance or change its shape.
Types of eye shapes: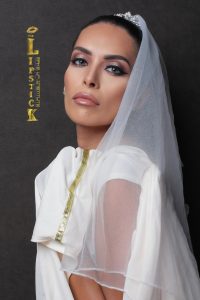 Almond Eyes
These eyes are considered the "ideal" shape of eyes. It is by no means perfect but it's what makeup artists try to achieve most of the time with their clients. An almond shape eye is derived from the shape of, you guessed it right, an almond. How to distinguish having this shape is the outer corner is a little bit higher and rounder than the inner corner. Also, the distance between the eye and the eyebrow is balanced with crease and the upper lash line.
Doing makeup for this shape is easy because you can do anything. You can do smokey eyes, cut crease, virtually anything.
Deep Set Eyes
Deep set eyes are usually seen with men. this eye shape is quite similar to almond eyes with a few differences. For example, the distance between the eye and eyebrow is very short, the eyesocket is deep and the crease is more prominent.
For this eye shape, vertical and horizontal smokey is perfect. Cut crease might be difficult because the distance between the crease and the eyebrow is too near.
Protruding Eyes
Protruding eye shapes normally look a bit more round because the eyeball is a bit more forward. The crease usually is a bit higher than the lash line so you can actually see the eye
For protruding eye shapes, you need to focus on the outer half of the eye to elongate. If possible, don't put eyeliner on the inner half of the eye to reduce the appearance of the roundness of the eyes.
This ends the first part of this series. Stay tuned for the next part.
To see our students works, go to:
http://www.instagram.com/thelipstickinstitute