QUEEN OF SPADES TOOK ME ON A VOYAGE DU CARNAVAL
Thursday 6th October 2016  the beautiful Lamya Abedin opened Arab fashion week with her Carnival Themed Fashion Show. Simply elegance.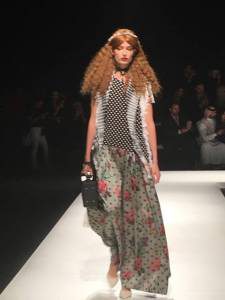 She not only opened the show but bust onto the runway with a creative and amazing collection of high fashion !! The Bohemian dressed , very tall models, floated down the runway to very cool and contemporary carnival music.  To compliment the show the smell of popcorn filled the room as there were popcorn stations and candy floss stations to worked so well for  the collection and were all there for the customers and guests to take advantage of. it made us all get into the spirit of, "Carnival". Fun and sophisticated comes to mind.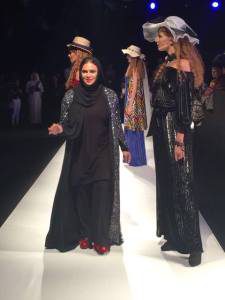 Her designs and use of materials pushed the boundaries of design. They were such mixture that blended together so well.
To close her show her beautiful little daughter also cam outer confidently and elegantly onto the runway holding one of the models hands so sweetly.
just have a look at the photos and you melt at the sweetness, delicate little girl in her gown made by her mothers hands.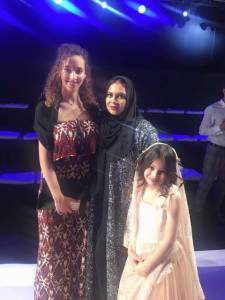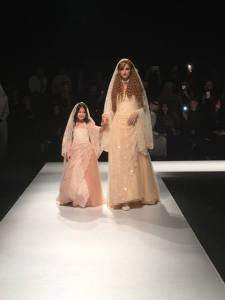 We were so pleased to have handled all the hair and make up for Arab Fashion Week and held in such a prestigious location. It has put The Lipstick Make Up Institute on an International Platform making The Institute one step higher to becoming The Best Make Up Institute in Dubai. 
The experience was amazing. I could and will write a blog on all the designers as they were all so amazing, different and very cool and easy to work with. In fact, everyone was cool from the organisers to the models. It was just a spectacular 5 days and the adrenalin never stopped rushing! The whole of The Lipstick make Up Institute Teams loved it!!
tune in Next well for Designer number 2 when we will share some information and photographs.