Special FX by Lipstick Student
Special FX week with the Lipstick Students is always a week that our students look forward to in their Platinum Makeup Course.
Our students get to explore the power of makeup in its full potential by transforming their models from normal to something out of the ordinary. With special fx makeup, the sky is the limit! You can turn people into monsters, faeries, and different characters. The possibilities are endless and all you need is your imagination.
You can also use this method in creating bruises and wounds. Here are a few samples of our students works for this week: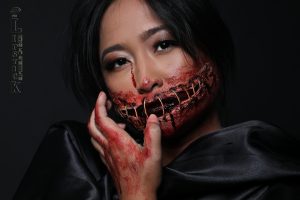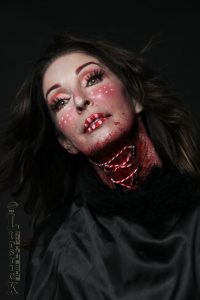 Apart from the course, our former students are out on a paid job for 4 days at a distinguished and high class location in Dubai doing Special Effects and Halloween Makeup for 30 staff members.
Like we always say, we never leave our students. We always give them jobs after they have graduated from our Institute. This sets us apart from other Institutes in Dubai. We make sure that our students are in the loop with any projects that we have. Especially now that we're part of the Arab Fashion Council, we have more special jobs for our graduates.
If you want to learn how to do these looks for halloween or any special occasion, we have a huge discount at the Lipstick Makeup Institute for the new batch of classes. As you all know by now, we've recently moved to the Arab Fashion Council Head Quarters at the City Walk II. And because of this, we have decided to have a discount for our new course starting on the 10th of November, 2019. For the next course, we are offering a 20% Discount.
Once you've visited our new place at City Walk, you'd wonder why you've never joined our courses earlier.
To view our new content. Please Visit http://www.instagram.com/thelipstickmakeupinstitute