Arab Fashion Week 2020
The Lipstick Makeup Institute is an official partner of Arab Fashion Week.
This 2020 year was special to all of us because of COVID-19.
First time in history of Arab Fashion Council the season 10 was live online. Backstage makeup artists team kept social distancing because of current situation in the world.
All makeups for the models were done in gloves and masks. Brushes, products and tools were sanitised in between each makeup application. Makeup Artists did great job.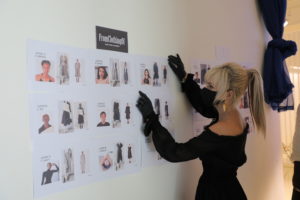 The Lipstick Makeup Institute is proud of their graduates because they were super professional.
The show was running online. Pictures and Videos you can find on Instagram pages.
http://www.instagram.com/thelipstickmakeupinstitute
Official Makeup Products sponsor – KIKO MILANO.
KIKO products are really good. Firstly, complexion products are suitable for all kinds of skin. Secondary, eyeshadows are well pigmented. Thirdly, eye liners and Mascaras are perfectly applicable. In conclusion, it's a great makeup brand.
Official Hair sponsor is SISTERS beauty lounge.
Hair dressers from SISTERS beauty lounge did amazing.
The Lipstick Makeup Institute gives best opportunities to their students and graduates. Even in COVID-19 time.
Such experience you'll be not able to find somewhere else.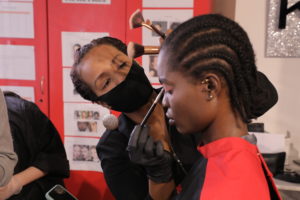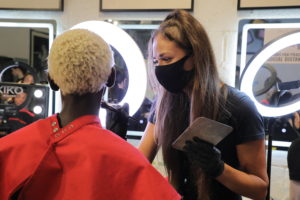 Backstage pictures were kindly provided by one and only YH Studios Dubai. The best photography studio in Dubai.
The Lipstick Makeup Institute giving HUGE DISCOUNT on our Professional Makeup Course. Don't miss such a great opportunity and book your seat now 6 students in a group. Next course starts on 9th of August.
Please feel free to contact us via phone call, email or WhatsApp because we are here for you. We'll always advice you and we'll find the best option for you.
Contact number & WhatsApp: +971 52 8497972
Stay tuned and follow our pages on Instagram and Facebook because You'll find there videos, updates and grab some makeup tips.
http://www.thelipstickmakeup.institute/
The Lipstick Makeup Institute team wishing you a lovely day ahead.
Regards