Lets celebrate all the lovely Mums!
The Lipstick Makeup Institute was a part of the Mothers Day makeup filming in Osh Kosh baby store.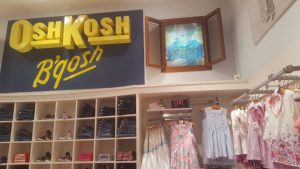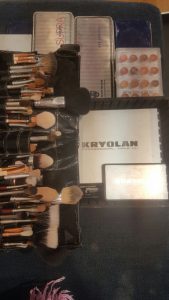 Your setup reflects you. Make sure that your makeup products and brushes are always clean and well organised.
We took our students to experience the working on a location and in front of camera feeling of the Mothers Day makeup filming .
Our students were responsible for a nice flawless and fresh makeup on these lovely ladies.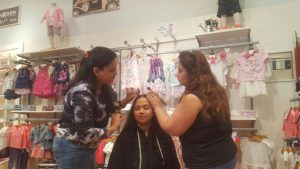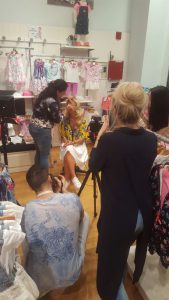 The task was easy. The mothers got few questions to answer while our students are pampering them and making sure they look lovely and perfectly made up. In this case the perfectly made up means not over the top, nothing glamorous but just a touch of makeup what will make the face fresh, the skin flawless.
The less is always more. This is the most important to memorise!
Always work with the face and the features. Don't try to apply the same makeup style on every single face.
We are all unique, we all have a different personality also different needs when it comes to makeup. What will suit to me won't suit you and to some other person.
Our students are trained in that way to recognise the needs of different faces and features. Makeup is used to enhance the beauty and correct the small imperfections not to make you look like a different person.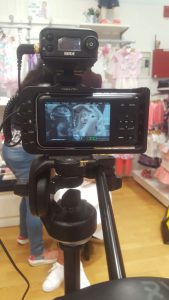 Todays makeup look was a Mothers Day makeup. Why is it different than the other makeup looks?
Its very light as a base. On the eyes we were using beige, browns with a touch of highlight. Mascara of course is a must. On the cheeks we added a touch of peach-orange colour to give a refreshing effect for the face as some of our ladies didn't sleep much. On the lips a transparent lipgloss.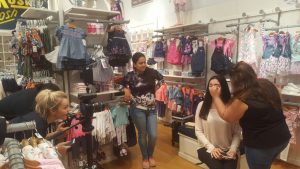 Our students in action. Beautifying our lovely models.
It was fun. We heard loads of stories about the funniest stories about their kids, the most important words they love to hear from their kids, and the everyday with 2 or 3 kids in the house.
All these lovely ladies deserve loads of attention, love and pampering… not only when its Mothers Day… but every day!!