Join Lipstick online Courses
Join Lipstick online Courses
We at The Lipstick Makeup Institute have decided to go online.
However, basically we need you guys to join us. Accordingly we will give you 50% of the profit.
As an illustration you can see the short bio of one of our makeup artists.
It's really easy. Another key point is that we are filming in many languages. Not only English but Arabic, Urdu, Punjabi, French , Russian and many more.
As I have said it's so simple to join the team.
As soon as you contact us we will book you in.
At the present time we are filming maybe twice a week.
How to book in
Firstly, think about the look
Secondly, get your model, one that suits your look
Thirdly, get all the relevant makeup.
Lastly, come in and let us film you
By the same token your model will get 5 images shot by YH Studios Photo Studio. Equally important is to shoot afterwards as these will go on to the website too.
Another key point is that photography and videography go hand in hand with makeup. They enhance each other.
Additionally they can also go into your portfolio.
Have a look at our website you will see all the amazing work we do.
www.thelipstickmakeup.institute
Here also is a short bio.
You can make income from your own home once we go live.
As an illustration you could be teaching a full class from your home and get 50% from each student.
As long as you are committed we will grow together.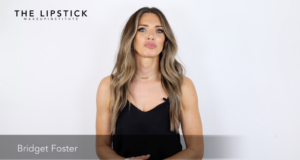 Get in touch we are waiting for you. You can make as may videos as you like at no cost to you just a few hours.
Ask all your friends if they want to join too. We are available all the time form you. call, whatssap or email us on :528349964