New Platinum Media Course with huge discount currently now!!!
Last 2 days of The Sale Guys. ramadan offer is nearly over.
We keep only a limited amount seats so that students are attended to. Ours students get so much attention that they learn so much faster and with ease.
Its never a competition to win the teachers attention as we are only a few in the class. As a result of this the students are accelerating in their skills.
For instance, if you are in a class of 25 people only watching demos you will jot learn half as much. As for this in our school you learn faster so we teach you more! You save so much money doing our courses as we are like having 6 courses in 1.
You will be in an environment of peace and tranquility with the soft sound of music playing in the background. It's a pleasure to come to school.
Hi there, New Platinum Media Course with huge discount currently now!!!
We are pleased to announce that currently now available at The Lipstick Make Up Institute a great discount on the new Platinum Media Diploma Course. You pay only AED 19999 instead of AED 26250. Hurry up as only 5 days left until it's ends.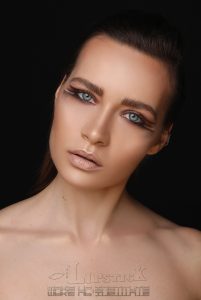 Don't miss the opportunity to be trained by the best makeup teachers of Dubai. Get 6 weeks of amazing training at one of the best international makeup institutes.
Try backstage life with The Lipstick Makeup Institute Team, chance to work & practice with professional models.
Create your portfolio together with the Best Fashion Photography Studio of Dubai, YH Studios DXB.
We want to share with you some more good news.
This 2019 year brings two more Global Awards into our doors . Ok, so the first one is Best Fashion Photographer Dubai taken by our incredible Yasmin Hussain & Best Makeup Artist World Fashion Awards Dubai by one of our Head makeup educators – Khrystyna Dmytruk.
Meanwhile our Lipstick makeup team was not waisting their time.
They did two hundred people for World Cup Dubai 2019 in 5 hours. Yes, yes, I'm not mistaken , TWO HUNDRED PEOPLE, hair and makeup. Isn't it the sign of being the best?
Team is our proud. Need to mention that most of the members are the best graduates of The Lipstick Makeup Institute.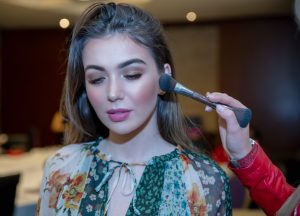 In April we are waiting for new season of Arab Fashion Week don't miss it out . Follow us on Facebook and Instagram. #yhstudiosdxb and #thelipstickmakeupinstitute You'll be able to be updated with new trends , new faces in fashion world and of course backstage life life.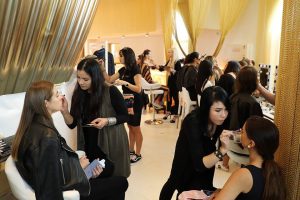 Our beautiful boss saying , that she has a good team around her and without each of us we would not achieve what we are now.
Support and dedication are the main strong points that rolling life in a right way.
UAE is really such an a mazing country that provides the opportunity to grow and giving such a great support to each and everyone.