We made history with School Photography Aflec International School, Dubai.
Our sister company YH Studios. Which is in our same studio space next door, started the year with a BANG and making history. It started out as a concept and now, we're finally doing it. Lots of planning, time and a lot of caffeine were consumed to put this event into fruition.
We've taken on a new designed project where both YH Studios and The Lipstick Makeup Institute – Revolutionised the way we do school photography.
For the first time in photography history, the so called "Normal" way School photography has been done in so many different ways but never in The YH Studiosand The Lipstick Makeup Institute way.
We took it to another level. Our level!! Stylish, contemporary and every so sophisticated and exciting for the kids and the staff.
We made an ordinary shoot into a mini fashion shoot for each child. This has never ever been done before. As a fact, we are the first!
Here are some pictures of our team.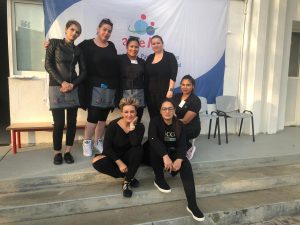 This is what we thrive on at YH studios. We aim to be different. It was well received. A few parents a little sceptical as its a new concept. But in the whole a very well received idea.
I just thought that most school pictures all the kids hair is so messy. they had been running around all day at playtime. Playing football or doing PE.
So, The Lipstick makeup Institute Team prepared all the children with an exception of a few ready for their school photos. Ready for The YH Studios DXB Team to take their pictures.
I also came up with the idea that each child could do a shot called " The Personality" shot. This is where they brought something that meant something to them For example, a hat , a toy or jacket etc.
This worked out so well as the kids loved it and we made it fun for them.
Hope the parents loved their unusual pictures and thank you so much for having us and thank to Aflec school.