Summer has finally hit Dubai. But before you book your flights out to escape the summer heat, you might want to consider taking a course at our institute. Starting from 2,625 AED, you can learn how to apply makeup to either yourself or professionally. You can choose between courses that we have here like the Self Makeup Application Course, the Bronze, Silver and Gold, or the most popular course in our institute, The Platinum Makeup Course.
We've recently launched our Summer Promotion which entails more than AED 10,000 worth of discounts. In this promotion, you'd get all the necessary skills to be a Professional Makeup Artist, whether it be for freelance, for retail, salon work, movies, or as an influencer.
We'll teach you basics like analysing skin types, skin tones, eye shapes, etc. Work with professional models, work in major fashion shows, photoshoots, work with wonderful designers.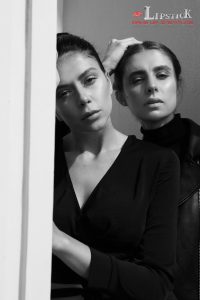 This is your chance to follow your passion to become a professional makeup artist this summer. Belong to the biggest and most talented makeup team in Dubai. We never let go of our students and make sure that we bring our students to different jobs even after they graduate.
Award-Winning, YH Studios, our photography partner, takes all of our wonderful photos for the students' portfolios. They do the most amazing fashion shoots, family, even animals around dubai. Yasmin Hussain, owner of YH Studios is a seasoned photographer of 30+ years. She makes sure that all students work is impeccable before they shoot their models for their portfolio. Editing models features on post is really easy because from the start, the students make sure that everything is right.
So, beat the heat this summer and join the Lipstick Makeup Team. Learn and sharpen your skills as a makeup artist with us.
Check out our Instagram:
https://www.instagram.com/thelipstickmakeupinstitute/