The Lipstick Makeup Institute Graduates worked at the Emirates Palace for a day.
20th of July, 2018 marks a very special day in the Lipstick Makeup Institute's history. Together with our partners from Ted Morgan, our former students took in the task of creating the looks for Chinese dancers and musicians who were invited to perform for UAE's Royal family and China's President Xi Jinping at the Emirates Palace in Abu Dhabi.
https://www.thenational.ae/uae/heritage/orchestral-performance-hits-the-right-note-for-chinese-visit-1.752592
Artists from all around the world gathered in Abu Dhabi for this special event prepared performances that highlighted the relationship of the UAE with China with fusions of the Far and Middle East in song and dance.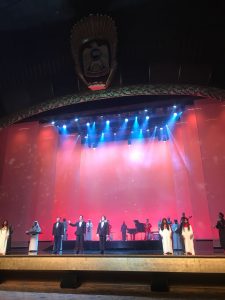 Our graduates were challenged to do makeup on about 20 people in a span of 2 hours with the guidance of one of the teachers and organisers.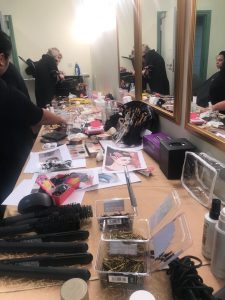 They were tasked to do traditional Chinese makeup with red and orange eyeshadow and a scarlet red lip.
They also did makeup on the European  and Emirati Musicians with a classic light smokey eye and nude or red lips.
As for the kids, they had very simple makeup that suit their age and performance – clean foundation, blush, lip gloss.
As the students hustle backstage, Chinese Reporters come in and out of the makeup room to interview  the performers.
It was a very busy and stressful day but in the end, it was all worth it.