The daytime eye makeup will be light, soft and refreshing.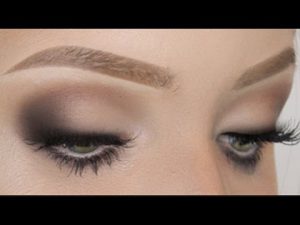 Most of the time we are using neutral colours like beige, cream, champagne, grey and brown.
Use just a touch of makeup on your eyes.
You don't want to be over the top. Its just a simple daytime look.
Use matte colours they look more settled than the shiny ones.
Keep it soft and simple
Don't forget the less is always more!
If you want to go with just a bit of makeup you can:
-apply a base colour on your eyelid – cream or beige and apply one layer of mascara
-for a bit of a different appearance apply a base colour on your eye lid and a dark brown colour close to your lash line it will look like you have an eye liner but at the same time it will look very soft
– in case you lie to experiment with different application techniques do the following :
apply a base colour on your eye lid – beige colour
take a middle brown eyeshadow and define your crease line
take a darker brown and apply a thin line close to your lash line
apply two layers of mascara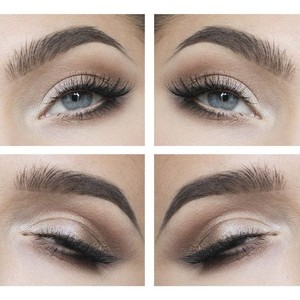 These are simple tips to make your eyes look fresh and pretty.
Good luck with experimenting and keep practicing
See you all tomorrow as we talk about the importance of blusher.