Foundation is very important in makeup application.
There are literally thousands of different shades and formulas in the market today. In this blog post, I'll give you a few easy tips and tricks when it comes to finding the perfect foundation for you.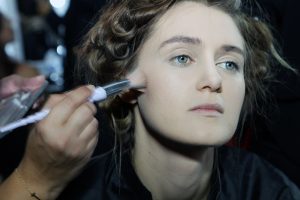 Skin Type
Finding out your skin type is vital into finding the perfect formula of foundation for your skin. Different kinds of skin types but the most common are normal, dry, oily, and combination. How do you distinguish which one is yours? Take a few oil blotting paper and place them one side of your forehead, nose, cheek, jaw, and chin. Check which blotting paper has oil in it.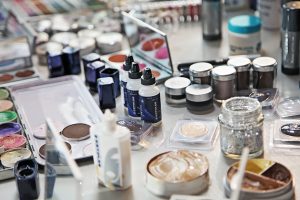 Normal Skin: All sheets have a minimal amount of oil
Dry Skin: all sheets are dry
Oily Skin: All sheets have more amount of oil
Combination Skin: Forehead, Cheeks, Nose, and Chin have oil
Skin Tone
We are either Cool, Neutral or Warm toned. Check the veins on your wrists. The natural colour of our veins are blue so if your veins appear blue then you're in the cool-toned spectrum due to the lack of melanin in the skin (skin is translucent). If your vein appears green, then you're in the warm-toned spectrum. If you see your veins are purple then you're probably neutral.
Skin Colour
Now that you've established your skin tone, time to find the right shade for you. Finding the correct shade is usually very daunting. I always suggest going to a physical store when buying foundation instead of buying online. Most formulas oxidise so it's best to try it on yourself before purchasing it. I suggest that when you go shopping, always start with a couple of foundations you're eyeing on and carry on throughout your day shopping. Check it after a couple of hours and then come back to the shop to purchase or try another one. 
Foundation Shade
In choosing your foundation shade, apply your foundation to your jawline and part of your neck. Decide on which part of your body do you want to follow (neck and chest or face) because most of us have either lighter or darker faces than other parts of our body. 
Coverage/Finish
In choosing the thickness, texture and formula of your foundation, you have to choose it according to your skin type.
Normal Skin: Any Liquid or Cream-based
Dry Skin: BB Creams, Liquid and Cream-based with extra moisture
Oily Skin: Water-based Cake, Full Matte Coverage, Compact Powder Foundation.
Combination: Any formula as long as it's properly primed and moisturised in the correct areas.
Congratulations! I hope you enjoy your new foundation.:)
Visit our website: https://thelipstickmakeup.institute to learn about our different makeup courses available and get massive discounts on our Platinum and Gold Makeup Courses.