Backstage Professional Beauty 2020
Backstage – 18th of February 2020, The Lipstick Makeup Institute team was in charge of makeup for Jamilla Paul's session at Professional Beauty 2020.
Our team was in charge of the makeup of 2 beautiful models that embodied high fashion and glamour. The talk was about our experiences as backstage stylists and makeup artists. Making sure that all makeup and hair will be stage ready.
The transition of hair and makeup are very important. We only have a very limited amount of time to do the makeup and hair backstage in between shows. Additionally, the models need to change clothes for the new designer, fix their makeup, and then go out in the runway.
On top of this, our head trainer and her students were working at the Provoc stand. demonstrating the products and makeup for the guests of Professional Beauty 2020. They were creating beauty looks on guests who were interested in the products for the two days of the event. This is a huge exposure to our students who want to get into the field of makeup. And we are very fortunate to be a part of the Provoc team.
Professional Beauty convention event happens once a year. Basically to showcase new innovations in the beauty industry for professionals and consumers alike. The Lipstick Makeup Institute has been part of this event for a number of years already and it is really good exposure for our students to be a part of it.
As a student and graduate of The Lipstick Makeup Institute, you'll be having these experiences with different events. This is rarely done by other makeup schools in Dubai. On the other hand, we believe in our students capabilities, therefore we give them these chances.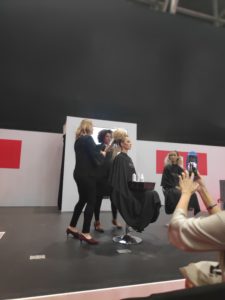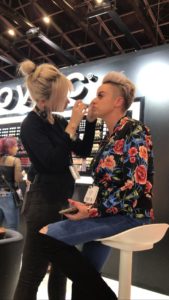 Please Like and Follow us in Instagram: