The Glamour Look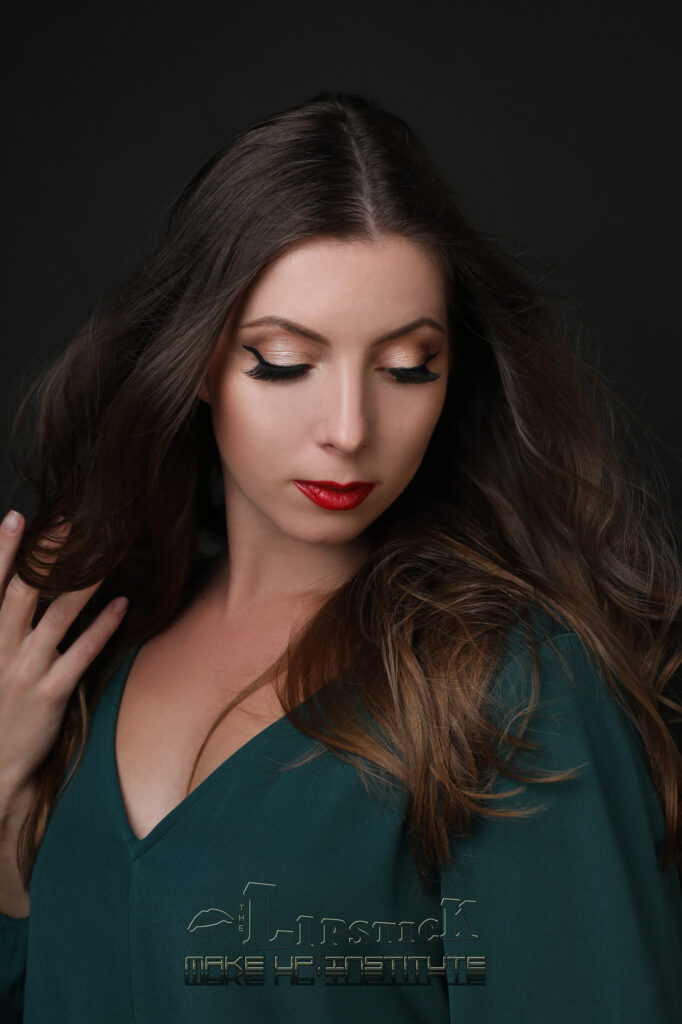 Foundation is a must have for the glamour look it can diminish the look of imperfections, even out skin tone and creates a smooth base for makeup application.
First examine your client's face and determine their skin type and face shape. Decide which features you would like to highlight and which would you like to tone down.
Before applying any makeup on client's face make sure the skin is clean and dry. Also, always ensure that your client's eyebrows are perfectly defined. Tweeze or pluck any stray or unsightly hairs.
Apply moisturiser and primer to the face and neck.
Choose the right shade shade of concealer and apply it under the eyes to hide dark circles and camouflage any bags.
Above all, Concealers can also be used to minimise the look of shadows, laugh lines and imperfections.
Now it is time to work with contour.
After that, define your client's jaw line and cheekbones and when necessary you can narrow or straighten the look of the nose.
Highlight your client's best features. Use a pale concealer to emphasise cheek and brow bones, and to shape the face.
Using a foundation brush or sponge apply foundation to your client's entire face and neck.
Be careful not to rub out any of the concealer. This step can be the first step also, that means that you will apply the foundation first and then correct and conceal.
To fix the foundation and concealer use a translucent powder (finishing or fixing powder) with a high quality brush to dust the face and set the makeup.
This will prime your client's face for colour application. Now that your base is perfect apply colour and highlight to your client's best facial features to complete the look.
Glamour makeup is all about creative accessories so don't hesitate to experiment. Find ways to incorporate coloured metallic finishes, sprays and gels into your client's look.
To know more about tips and tricks about makeup, Contact number & WhatsApp: +971 52 834 9964
or check out: https://www.thelipstickmakeup.institute/
And Join The International Platinum Course This course is for 5 weeks and be a International Professional Makeup Artist.
Next batch starts 9th January 2022
We are the ONLY makeup School in the world to have a professional, Global Award Winning photography studio as a sister Company. All our students get a full professional portfolio of their work, all included in the very reasonable price.
Don't miss your chance
The Lipstick Makeup Institute giving BIG DISCOUNT on our Professional Makeup Course.
Don't miss such a great opportunity and book your seat now 6 students in a group.
With lots love your Lipstick Makeup Institute Team