LEARN SPECIAL EFFECTS MAKEUP 2022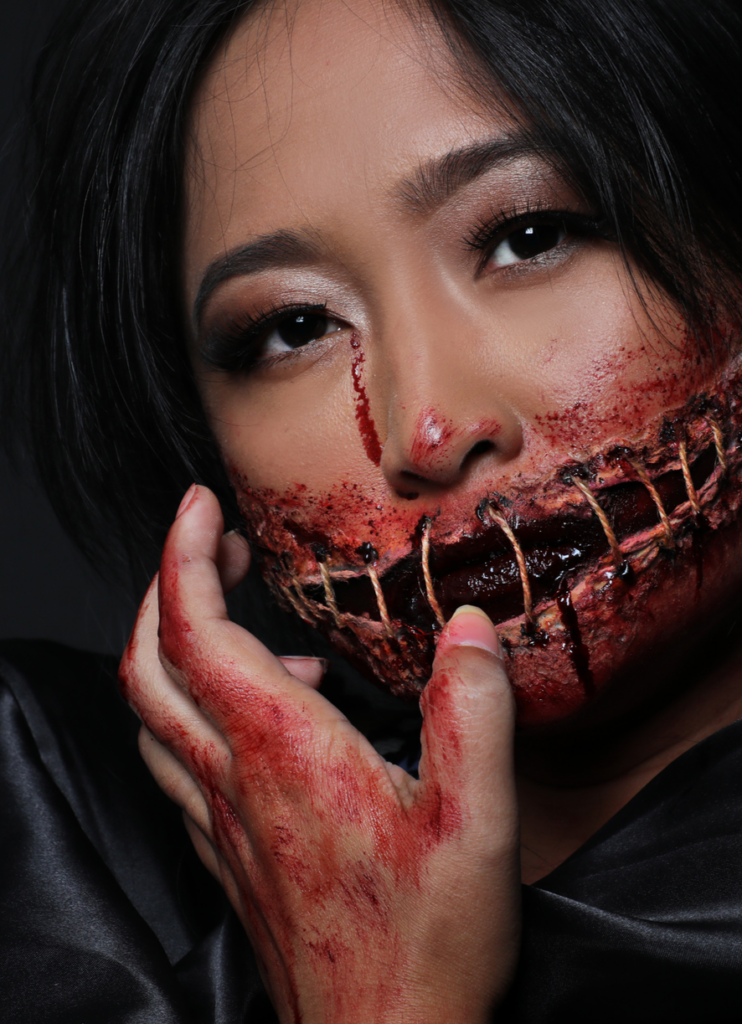 LEARN SPECIAL EFFECTS MAKEUP 2022
THEORY AND PICTURES
Prosthetic makeup (also called Special make-up effects and FX prosthesis) is the process of using prosthetic sculpting,
moulding and casting techniques to create advanced cosmetic effects.
Prosthetic makeup revolutionised by John Chambers in such films as Planet of the Apes and Little Big Man.
TECHNIQUE
The process of creating a prosthetic appliance begins with life casting, taking a mould of a body part (often the face) to use as a base for sculpting the prosthetic.
Life cast moulds made from prosthetic alginate or more recently, from skin-safe silicone rubber. This initial mould is relatively weak and flexible. A hard mother mould, typically made of plaster or fibreglass bandages its created overtop the initial mould to provide support.
Once negative mould made, its promptly fill with gypsum cement, most of the common brand is "Ultra cal -30 to make a "positive" mould.
The edges of the clay should be as thin as possible, is a stand-in for what will eventually be the prosthetic piece.
Along the edges of the mould, "keys" or mould points are sculpt or carved into the life cast, to make sure that the two pieces of the mould will to together correctly.
After that once sculpting is complete a second mould. This gives two or more pieces of a mould a positive of the face, and one more negative mould pieces of the face with prosthetic sculpt in. Carefully removed and material is cast into mould cavity. The prosthetic material can be foam latex, gelatin, silicone or other similar materials.
Its cured within the two part mould thus creating the beginning of a makeup effect.
One of the hardest parts of prosthetic make-up is keeping the edges as thin as possible. The tissue should be a thin so they are easy to blend and cover giving a flawless look.
The use of prosthetic makeup to create wounds or trauma is called moulage and is used by the military and medical schools to educate lesson psychological trauma when exposed to the real thing.
LEARN SPECIAL EFFECTS MAKEUP 2022