WHERE THE IDEA CAME FROM
The Lipstick Make Up Institute was created to represent the connection between Media and Make Up in a stylish, fashionable and unique way. Our students have an amazing advantage of receiving a foundation to build careers as creative and unique make up artists. The Lipstick Make Up Institute provides and presents a unique and different way of teaching. Why different? The course plan itself is a summary of 30 years of experience a mixture of different techniques that have been tried, corrected and redefined. We not only want to show to our students the different and most effective application techniques but also want to educate them to be precise, quick and practical to gain and maximise their experience and confidence in the industry. Students leave our make up school not only with the qualifications to work in the industry but with enough experience and confidence to work within any Media Production company or solely as freelancers. One major bonus, which will give students a great advantage, is be being part of an environment and atmosphere of a professional working photography studio. Once they step out of the classroom and into the media industry they will have the confidence to work in any situation, as these surroundings are familiar. Our students also have the unique opportunity to frequently assist a professional photographer in the studio environment on model portfolios, corporate shoots, family shoots etc and every scenario that studio environment offers.
.
Meet Yasmin
Director of YH Studios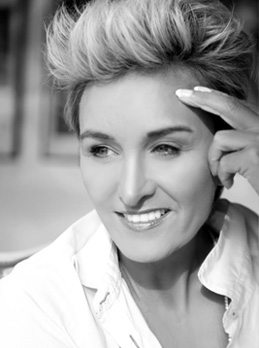 A photographer from the UK who has over 30 years experience in the industry. Yasmin has been managing studios and training staff for most of her career. She also has worked for many magazines in the UK and has worked for many publications . She started her chosen career at the age of 16 at college whilst studying for her A levels. Her passion and love of the medium took over her love for English and her career began. Photography was now in her blood and she has been grateful to her friends for introducing her to the world of cameras and photography. It is a decision that has taken her life on a path that so far has been an amazing journey with still so much to discover. Dubai has welcomed the concepts and style that that Yasmin and her team has nurtured with open arms.
Become a professional
Check out our great range of makeup courses here.
These include our Platinum, Gold, Silver and Bronze courses. We also offer an exclusive Master Course, which requires a certain level of Make Up artistry knowledge from the student's side.