Hair Styling Class
Hi everyone. Recently our students passed their theoretical exam, so now it's time to start practising.
During practical part of the Platinum International Media Makeup Course all of them learning how correctly to apply and do all kinds of makeup, but not only that. Firstly, with Nude, Natural makeup they are improving in their complexion tips. Secondary, with Evening makeup they are progressing with cream counter and eye makeup. Thirdly, moving to Cat Walk, Red Carpet, Arabic, Bollywood … they are getting more and more professional in makeup applications.
Practical part of the course also includes Hair Styling part. Currently today we are having full day Hair Style class. During it students can learn how to blow dry, straighten and choose correct and the most sutabale hairstyle due to face shape and look. Soft natural waves, fancy small curls, high pony tail, buns, curling and straightening with straighteners, choosing correct required tools for certain hair styles.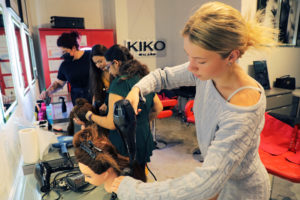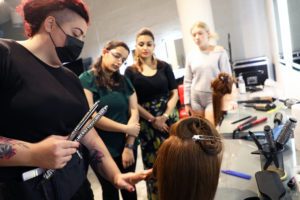 Perfect makeup with correct blending, colours, beautiful outfit and lovely hairstyle are the main requirements for the best photography and videography. That's why the main goal of The Lipstick Makeup Institute team is to make sure all graduates are understanding all points mentioned up.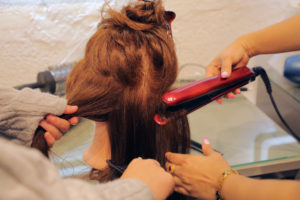 Our students having opportunity to work with real models, create their looks for photoshoots. Photography and videography by YH studios of students works you can check by visiting the link below:
http://www.instagram.com/thelipstickmakeupinstitute
Please feel free to contact us via phone call, email or WhatsApp because we are here for you. We'll always advice you and we'll find the best option for you.
Contact number & WhatsApp: +971 52 8497972
Stay tuned and follow our pages on Instagram and Facebook because You'll find there videos, updates and grab some makeup tips.
http://www.thelipstickmakeup.institute/
With lots of love The Lipstick Makeup Institute