Welcome to Day 1
Backstage at Arab Fashion Week with The Lipstick Make Up Institute Team Day1 is where the magic starts.  Everyone is full of beans are ready to go. 5 Designers  5 Look changes
Look 1
Designer: Rad  Hourani
The look that Rad  wanted for his collection NEVER goes out of fashion. We can honestly say everyone on the planet wants beautiful, clear glowing skin. The No MakeUp Look is so beautiful and elegant, we had a great time just making the models look dewy with a healthy glow, and it also makes a great base for the next look. Simply light coat of illamasqua  foundation and vaseline to finish off the look. This finished the look completely to give it the fresh, high fashion edge!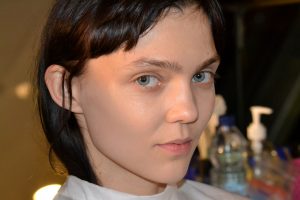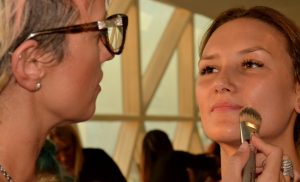 Look 2
Designer: Jenanne Filat
All the single ladies to the front row please for the male runway show.  MakeUp is not just for women. Gold Lips and eyeliner.
We contoured the cheeks with a slight bronze and gold highlighter.  This look had a kind of  Cleopatra feel.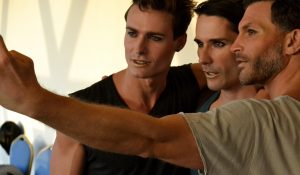 Look 3
Designer: Abdo Aoudai
This look was very simple and but chic, a classic look for the stunning evening dresses.  Dewy base with very little on the eyes, one coat of mascara, bottom lash line a soft brown shadow and peachy lips. Soft highlighter on the cheeks with a touch of vaseline to finish the look off.  Finished off with straight and neat hair made this look effortless and romantic.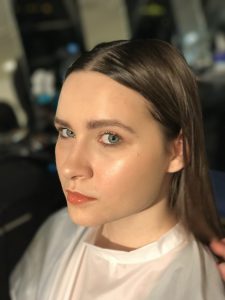 Look 4
Designer: Marchesa
Lucky for us MakeUp Artist, this look was very similar to Look 3. Pale pink lips and eyes,  very light base, this was a big trend on Day1. We used vaseline to give a sheen on the eyelids and lips to finish the look off. Pale pinks and nude tones are a big trend this season.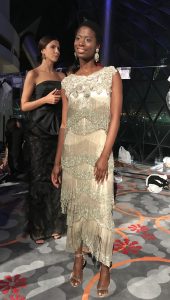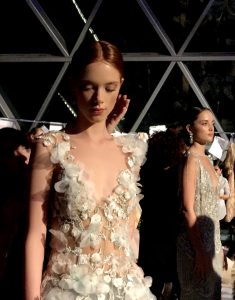 Look 5
Designer: Mrhua Mrshua
Its time to get funky.  This look was very and bold using pastel colours on the models brows, eyes and lips.  The creative side of the MakeUp artist get to shine through this look.  We had a lot of fun creating this look so please enjoy the snaps below.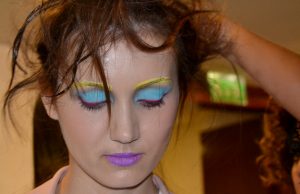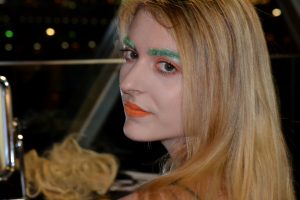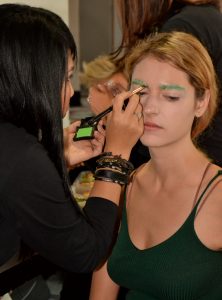 We hope you enjoyed Day 1 art Arab Fashion Week  with us just as exciting as we did. Day 2 to follow.