Would you like to be a Practice Model for our Students?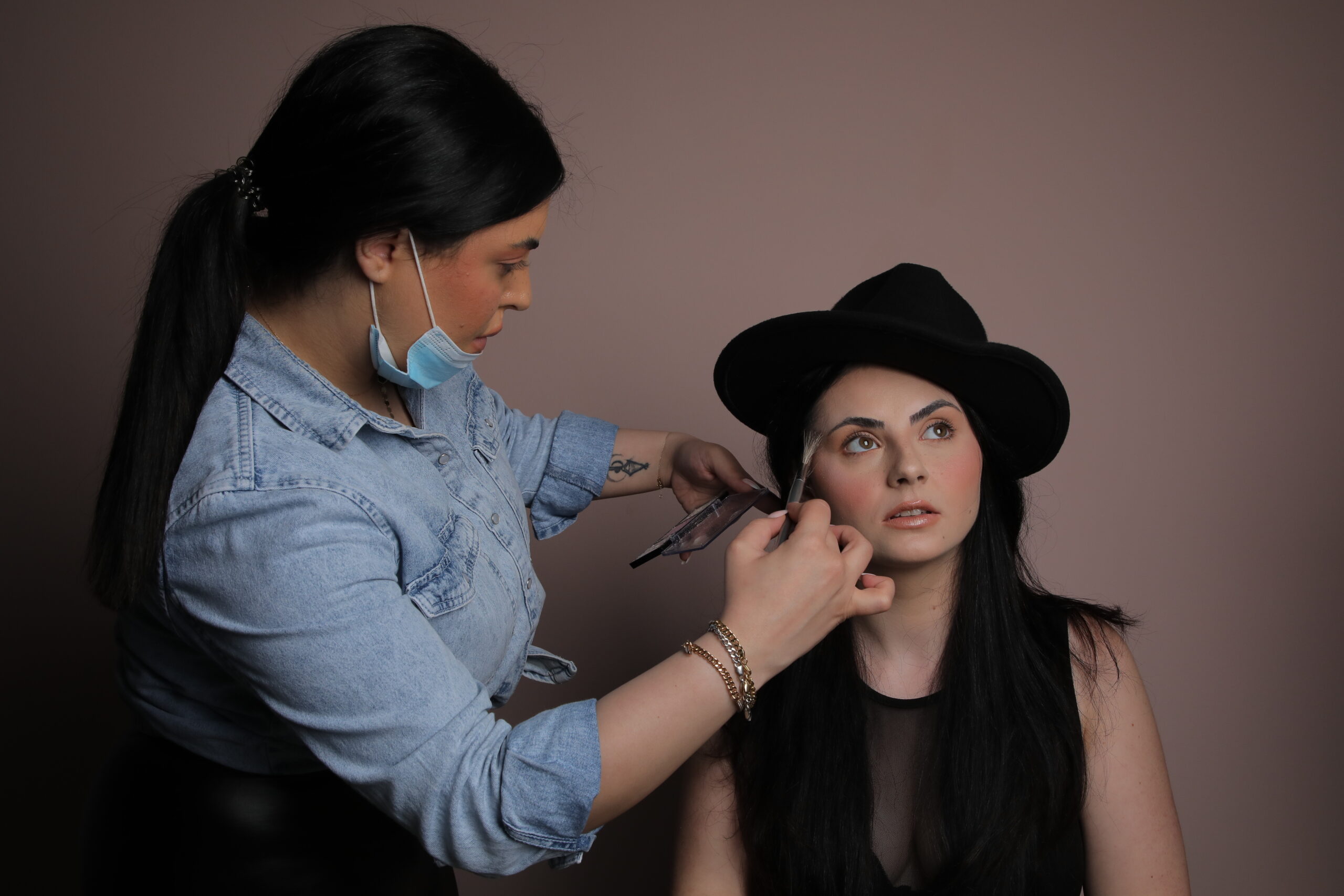 Model for our Students. We provide Makeup Models and Hairstyling Models for our students to work with our NEW 3 weeks Diploma makeup course
For our students to get experience working with different skin & hair types, we use models of all ages and ethnicities.
This means we are always on the hunt for people that would like to model for our students.
We accept applications for all types of skin tones, enabling our students to have an understanding and learn to work with Global Skin Tones and Types from all backgrounds.
models to practice is making the entire effort beneficial for both people. While our students learn how to do gorgeous makeup looks, model will learn how they look with various styles of makeup, get the opportunity to try a new makeup look and perhaps even get some portfolio shots.
All our works can be seen on our Instagram & Facebook pages.
The International Platinum Course This course is for 3 weeks. Timing is from 10AM to 4PM Sun-Thurs.
The Platinum Students and Graduates get their best experiences during Arab Fashion Week. Sign up to our Platinum Course and become a professional makeup Artist in 3 WEEKS ONLY!
NOT only have we slashed the time to get a Diploma but also we slashed the price. What are you waiting for? Enroll now!
Get in touch.
We'll always advice you and we'll find the best option for you.
Contact number & WhatsApp: +971 52 8497972
Don't miss your chance
The Lipstick Makeup Institute giving BIG DISCOUNT on our Professional Makeup Course.
Don't miss such a great opportunity and book your seat now 6 students in a group.
Makeup Educators in the world of Dubai
With lots love your Lipstick Makeup Institute Team.