We just want to wish our lovely student Heba Salad all the best with her career. The lady has just finished the Gold media Make Up course. Reba collected her Certificate and her photos today on her birthday. She passed her exam with flying colours and not only is that down to our lovely Sheba whom we will miss very much but it is down to our great Master educator, Livia.
This is the Gold Course Heba just finished.
Gold Make Up Course (10 days 60 hours)
1. History of make up and the fashion icons
2. Skincare and make up steps 3. Daytime look make up (theory and practice) and hair styling
4. Evening make up look (theory and practice) hair styling
5. Smokey look (classical)
6. European bridal (theory and practice) hair styling
7. Red Carpet make up look (theory and practice) hair styling
8. Arabic make up (theory and practice) hair styling
9. Bollywood make up (theory and practice) hair styling
10. Make Up for photoshoots (colour and black and white)and hair styling
11. Creative make up workshop and hair styling
12. Preparing an own concept for a photo shooting (hair and make up)
13. Examination theory (1 hour) and creating a make up look and hair styling (2 hours)
What the students get:
A course booklet which provides step to step guides Professional set of brushes to use whilst on the course
Set of products worth AED1000
All make up will be provided by the school
Opportunity to work with professional models
The rare chance to work in a professional operating studio
Working with professional photographers
5 professional photo of the students work
After completing the course our students are entitled for huge discounts with different brands International Certificte
The Gold make up course is for a person who wants to get a basic and short training of the make up artistry.
YasminvHussain, Heba Salad & Livia Rideg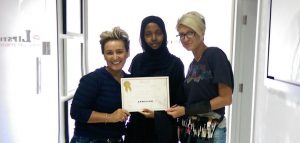 Take look At hobbies Portfolio she left Lipstick with taken by our partner company , YH Studios DXB.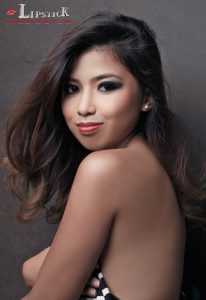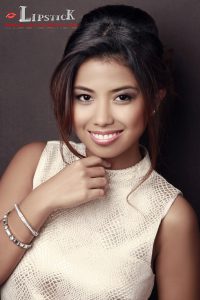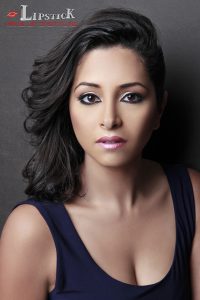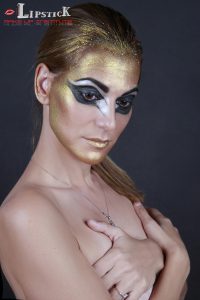 Livia is not just a teacher but this is her passion and life long ambition.
This is her! Looks a bit weird, I know, only joking ha!!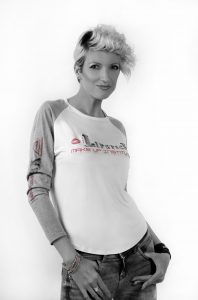 Personally I think Liv was born with a lipstick in one hand and a blusher brush in the other! A bit like this!!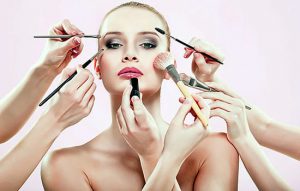 Like I am to photography, by the way I am Yasmin Hussain, founder of The Lipstick Make up institute Livia is to make up!