Makeup Institute in Dubai
The Lipstick Makeup Institute is the Leading Celebrity Makeup School in Dubai.
Platinum Makeup Course
The Lipstick Make Up Institute provides and presents a unique and different way of teaching. Why different? The course plan itself is a summary of 25 years of experience a mixture of different techniques accordingly that have been tried, corrected and redefined.
WE WANT THE BEST in Makeup Institute in Dubai
We not only want to show our students the different and most effective application techniques but also want to educate them to be precise, quick and practical to gain and maximise their experience and confidence in the industry.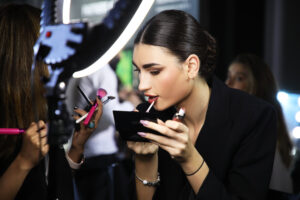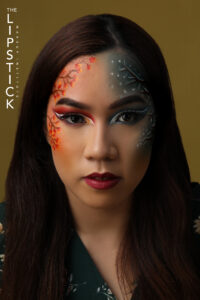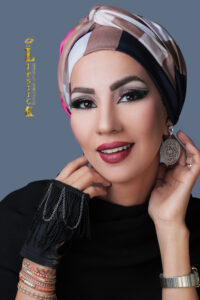 Gold Makeup Course
Firstly instance on the Gold Make up Course you will learn all about the history of make up at first because it's so important. Why do we teach you about skin care? This is the beginning of the journey off applying your makeup. skin care, colour theory, face/eye shapes and contouring. As well will start with the basics of daytime and evening makeup, european bridal as well as beginner hairstyling.
Silver Makeup Course
The Silver Creative Makeup Course specifically ( Face & body painting , High Fashion Makeup , Fantasy Makeup and Stage Makeup ) and here comes the best part every makeup artist loves and find her passion and love to makeup in these creative looks with drawings characters mixing colours , face and body painting and stepping outside the traditional makeup box
Bronze Makeup Course
This course is for 3 days. Timing is from 10AM to 4PM.
Please feel free to contact us via phone call, email or WhatsApp because we are here for you. We'll always advice you and we'll find the best option for you.
Self Makeup Course.
Makeup steps, products and tools

Daytime makeup look

Cocktail makeup look

Evening Makeup look

Smokey Eye Makeup Course
What Does The Course Involve?
Classical smokey look

Stage smokey look

Wet smokey look
Bridal Makeup Course
Also in this course you can learn Arabic bridal look, Asian, European
Stage or Catwalk Makeup Course
What Does The Course Involve?
Stage makeup look

Catwalk makeup look

High fashion look
Red Carpet Makeup Course
All in all What Does The Course Involve?
Red carpet natural look

Red carpet smokey look

Red carpet glamour look
Bollywood Makeup Course
What Does The Course Involve?
Natural bollywood look

Smokey bollywood look

Glamour bollywood look
Arabic Makeup Course
What Does The Course Involve?
Natural arabic look

Smokey arabic look

Glamour arabic look
Exclusive Master Class
What Does The Exclusive Master Class Involve?
Fantacy makeup

High fashion makeup

Face and body painting makeup

Stage makeup
Makeup is fun and easy to wear. All in all it takes is a little bit a practice, and some bit of daring to try something new – like a new lip colour, a funky eyeshadow palette, or a trending eyeliner style. On special days, especially like a party or a wedding, you can always book professional makeup artist from the Lipstick Makeup Institute.
Makeup Institute in Dubai
Firstly we also provide KHDA Certificate so you will be certified makeup artist.
Want to join makeup diploma? Book your slot now we have limited seats enrol now
Platinum Makeup Diploma.
Become a professional makeup artist in 3 weeks. Afterwards you will be a part of The Creative Show Team.
Starting 24th April 2023
10am till 4pm
Book this amazing course altogether in only AED12,990 you will get the Diploma with KHDA Certification.
Afterwards become a part of the Lipstick Makeup Institute top leading school in Dubai
Moreover at last you will be a part of YH Studios also.
Our main aim is to train and guide. Our students to be professional, practical, quick and precise in their job.
During the course basically all our students have the unique opportunity to work in our Global Award Winning Studio every time they do a look on the models.
Opportunities at the best Makeup Institute in Dubai
All in all our students have the unique opportunity to work in our Global Award Winning Studio every time they do a look on the models.
Hence This way they get to learn just how makeup should look and be applied for Media Makeup.
Coming Soon in our
Makeup Institute in Dubai
we launch our online courses so you can learn at home and get the certificate. Afterward surely you can start work as professional makeup artist.
3 Weeks Course
Basically this course is over taken over three weeks. The first week the makeup teacher covers the whole history of makeup, all the looks, the colors, then how we got to where we are today in the world of makeup.
Makeup Institute in Dubai
So Want to join? Book earlier otherwise its booked
we still have a seats act fast
Furthermore details contact us : 052 834 9964