ProMakeup Diploma Start25thMarch2023
ProMakeup Diploma Start 25thMarch2023
The course is over taken over three weeks. The first week the makeup teacher covers the whole history of makeup, all the looks, the colors, then how we got to where we are today in the world of makeup.
Platinum Makeup Diploma 25th March 2023
Join our next diploma, don't miss the chance its 3 week diploma you can learn many thing in this diploma while learning you can work with us on our clients and practice on our models create different looks our sister company YH STUDIOS did professional photos for your portfolio so you get 5 high end photos after complete the diploma.
ProMakeup Diploma Start 25thMarch2023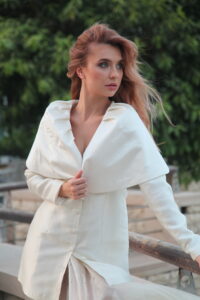 Whats Include
This course includes a full photoshoot with our professional YH STUDIOS and models.
The shoot taken place in our studio and we will provide you incredible images for your portfolio to attract your dream clients!
During the course we took our students on our projects they work with us directly on our clients to get confidence and portfolio.
ProMakeup Diploma Start 25thMarch2023
Join one of our course and get the best possible training.
3 Weeks Diploma Never been done before. We have the new in trend Diploma Accelerated Course.
In touch with the new on trend looks, Social Media Guidance, Best contemporary Photographers, Diploma in 3 weeks overall for AED12,990
You get 5 full professional photographs of your work in the course. In this diploma you are prepared to become a full-time professional makeup artist. Plus also you get an International Diploma with worldwide recognition.
Best Makeup Institute in Dubai
Why The Lipstick Makeup Institute? Thats easy, we are the best at Institute in Dubai.
You get the professional portfolio and also work with us on our clients.
Thinking of start your career as soon as?
Call us today on 052 834 9964 email our team or check out more details The Lipstick Makeup Institute
Boost your career Lipstick Makeup Institute
So what are you waiting for Join Now!!!
ProMakeup Diploma Start 25thMarch2023