NEWS! EXCITING NEWS
17th of September, 2019
We want to share the big news. We just signed the contract between the distinguished Arab Fashion Council and The Lipstick Institute.
NEWS: The Lipstick Makeup Institute was selected as the main organiser for the Arab Fashion Week formally. It marks a significant Achievement for the Management and the Skilled Team of The Institute. Working tirelessly to Secure the Selection, it shows the trust and belief in the abilities of the institute by the Arab Fashion Council.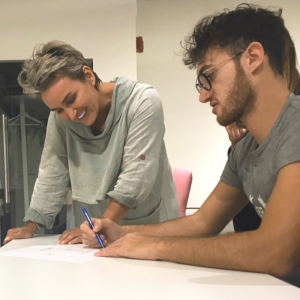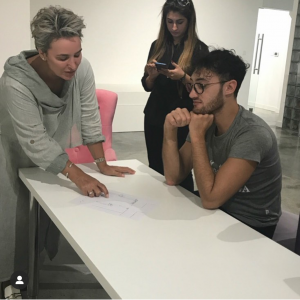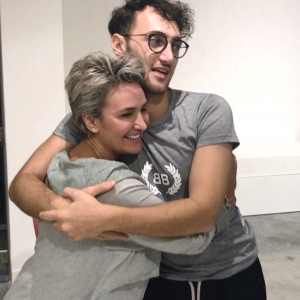 Because of this move, we will be able to give more opportunities for our graduates. For example, we can give them chances to work in major fashion shows, high profile events, and VIP clients. Our students leave our makeup school not only with the qualifications to work in the industry, but with enough experience and confidence to work within any media production company or solely as freelancers.
One major bonus, which will give students a great advantage, is being part of an environment and atmosphere of a professional working photography studio. Our students also have the unique opportunity to frequently assist a professional photographer in the studio environment on model portfolios, corporate shoots, family shoots, etc and every scenario that studio environments offers.
On top of that, Grimas Makeup Middle East, is currently supporting our institute with products and certifications from Holland.
It is now official. YH Studios and The Lipstick Make Up Institute are now moving to a new and amazing location. We are now officially partners with the Arab Fashion Council and we will be in our new premises very soon at the Boutique 1422, City Walk, Dubai. Looking forward to being a part of the fabulous team! See you all there!