How does your makeup routine look like?
I believe all of us we have some different habits about makeup application.
Basically there are no rules in makeup. All you need is a clean makeup, stylish and well blended!
Lets start with the Dos:
1.Make sure you take care of your skin. This is the first DO!
Use a scrub monthly once or twice, face cleaning gel or foam, toner every day and moisturising cream.
2. Start your makeup on a clean and moisturised skin.
3. Always try the foundation on your face near to the jawline area to check the colour.
4.Apply the foundation in thin layers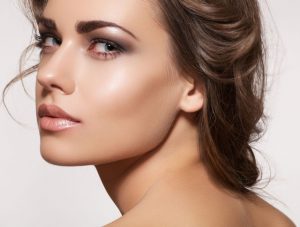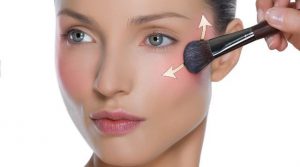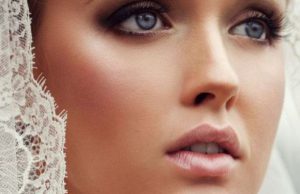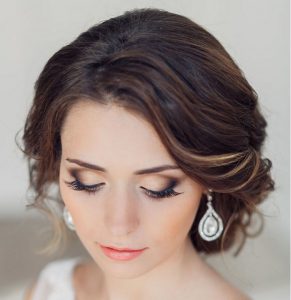 5.Try to use thin layers if you use cream contours and highlights
6.Use Translucent powder instead of pressed powder
7.Use 3 shades lighter shadow on your brows than your brow colour
8.Use matte eye shadows for daytime look
9.Apply peach-orange tones on your cheeks giving you immediate fresh look
10. Glossy lips look more healthy than matte ones, don't forget to apply a lipgloss for the nice finishing
Now lets see the DON'TS
1. Don't over draw your natural lips.
2.Don't apply blush to your cheeks without blending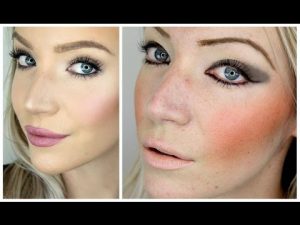 3.Don't forget to wash your makeup off at night
4.Don't go crazy with drawn-in-eyebrows
5.Don't be afraid of a little sparkle and glitter.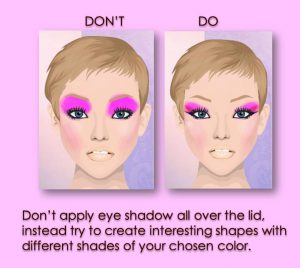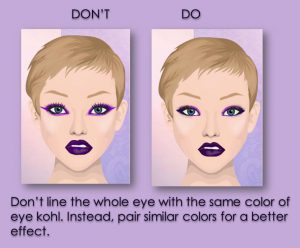 6.Don't be extreme with your concealer shade.
7.Don't wear clumpy mascara
8.Don't get stuck in a rut with your makeup routine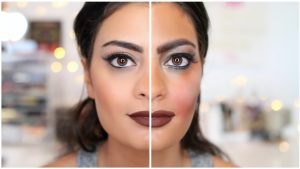 9.Dont be afraid to experiment with different colours
10.Dont panic if you made mistakes you can always work with mistakes and fix them but if not you will take off the makeup and start again. Makeup is not a plastic surgery you can always start to apply it again and again!
After the tips what and how to do the conclusion is
-Less is always more
-Keep your makeup simple
-The right foundation colour is one of the most important things in makeup
– Blend, blend and blend
-Always keep your makeup clean. No mascara smudges and dark patches under the eyes because of the dark eyeshadows
Practice makes perfect so don't give up after the first or second fail! The makeup can always be better!
Click on our blog tomorrow as we will give you some awesome tips how to look gorgeous just with 10 minutes makeup
See you