Being certified is very important as a makeup artist because it makes your clients feel assured that they're in good hands. That's what we are here for – we can help you catapult your career from nothing to an excellent makeup artist.
We make sure that we'll help you in your journey by giving you the right tools physically and mentally and be a certified makeup artist.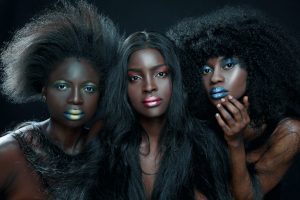 Most of our students know nothing of makeup. Which is perfect because when you know a little bit of something, it's harder to break a bad habit that to make a new one.
Most of our former students are working in the industry now either in retail, salons, media, trainers, and salon owners.
Here are some of our students' reviews:
"I did the platinum makeup course at The Lipstick MakeUp Institute, during my gap year. It was an awesome experience, I gained not only knowledge but a decent beginner portfolio to start off my makeup journey! Definitely recommend for aspiring makeup artists in Dubai!" – Keleigh Abram
"Just finished a Gold Course at The Lipstick Makeup Institute and it was so informative and interesting I did not want to leave. I visited may schools before I decide and this by far was the best at everything. Also you get to go into the studio with your models and see how being a makeup artist really is. Its the best training i have ever had. Now I know why they win so many awards. Its true they do deserve it. I know why the makeup team do all the fashion shows. You are the best and thank you for everything. I will be back and I will tell everyone about you. Thanks again" – Willamina Smith
"Its awesome makeup institute and I love it and YH Studio is superb" – Kinza Islam
If you want to learn more about our courses, give us a call at +971528349964