First Day Arab Fashion Week Mens SS23
First Day Arab Fashion Week Mens SS23. We are so so proud to be doing all the hair and make up for Arab Fashion Week.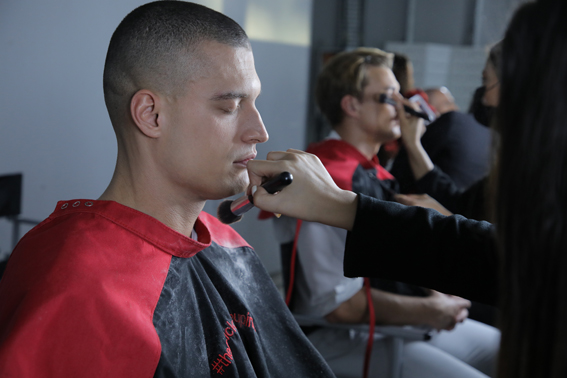 The debriefing with all the best make up artists in Dubai at The Lipstick make up Institute which is the best make up Institute in Dubai, in our opinion.
Today is the first day of Arab Fashion Week Mens SS23
We will be updating the blog every day with millions of backstage pictures which is where all the action happens. We will put videos on. Instagram, Facebook and twitter.
We cannot contain our excitement!
Team work is everything.As I tell me teams, we are all as important as each other. We are all part of this wheel that keeps turning. Without each other then we are no as strong. The more the merrier. Thats what I have always said and as I am seeing, its absolutely true.
We are so happy to have so many different teams joining us.
What if you can become someone like other people you aspire to be? If you join our classes, you will have the chance to work with the best of the best. Starting from the best Makeup Instructors in Dubai, the best professional photographers, and the best in the Fashion industry – ARAB FASHION COUNCIL.
As part of our program, you'll be able to work in real life situations as a professional makeup artist be it in a photoshoot or event. Our students get the chance to work in various major fashion shows in the region.
The International Platinum Course This course is for 3 weeks. Timing is from 10AM to 4PM Sun-Thurs.
Get in touch.
We'll always advice you and we'll find the best option for you.
Contact number & WhatsApp: +971 52 8497972
Don't miss your chance
The Lipstick Makeup Institute giving BIG DISCOUNT on our Professional Makeup Course.
Don't miss such a great opportunity and book your seat now 6 students in a group.
All our works can be seen on our Instagram & Facebook pages.
With lots love your Lipstick Makeup Institute Team.