New International Platinum Media Makeup Course
Course is starting on August 9th. Group of students will start their journey in to the world of beauty at The Lipstick makeup Institute The most exited special moment for this batch is that directly after finishing the course they will join Backstage makeup team for Arab Fashion Week.
Some of the students starting with zero knowledge in Makeup while The commitment and professionalism of our educators helps them to becoming more and more confident in the field with every day.
After the course you will be prepared to be a fully operational Makeup Artist.
You will always be a part of The Lipstick Makeup Institute as team member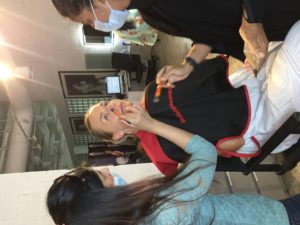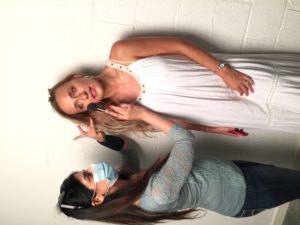 As usual, The First Part International Makeup Course will be full of theory.
The second Part and that's super important to understand what exactly to do, how to do and why it should be done in certain way. Six weeks of the course are allowing to get enough time for learning and practicing.
The Platinum Course is one of the 14 courses that The Lipstick Makeup Institute has. People that want to become a makeup artist in future and don't have a good base defiantly should select this option.
CONTACT US
Contact us via phone , instagram or email if you have any questions.
Do you want to learn makeup for yourself?
Would like to learn and improve your skills in some specific field of makeup industry?
We are here for you and we will always find the best option for you.
The team of The Lipstick Makeup institute always makes sure each and everyone from students to receive cover all attention from the side of Makeup Educator. Starting from the third week of the course the practical part of the course is starting.
Students practicing in all kinds of makeup looks, starting from Natural look and finishing with Special Effects look. Each portfolio picture it's the work of the student on one of our beautiful models. In total 10 looks will be captured by our professional photographers from YH Studios DXB.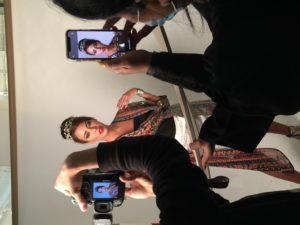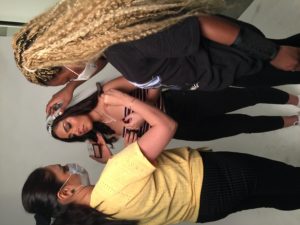 Updates, works done by our graduates and promotions you can find on our Instagram page.
Instagram: @thelipstickmakeupinstitute
Thanks & Regards,
Wishing you a lovely day.
The Lipstick Makeup Institute team