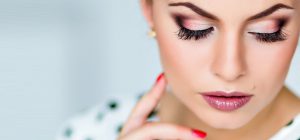 You might ask "Cocktail Makeup"?
What is that?
Its a perfect makeup look for your business dinners, weddings that starts in the morning time and any other occasion you want to look a bit more made up than the daytime loo but less than an evening look.
Lets see the steps:
Clean snd refresh your face before applying the foundation. You can use simple wet wipes to clean your face and toner to refresh it.
Apply your favourite foundation. The coverage for the cocktail makeup is from light to medium. Still not full. Keep it soft and don't cake it up let it glow.
When it comes to contours and highlights if you are not a contouring freak keep it light. You don't need layers and layers on your face for a cocktail makeup.
Set your foundation and the whole base with a thin layer of a loose powder. Don't use compacts as your 3rd step. Leave the skin open and don't powder it up with the compacts. They are the best for touch ups.
Fill up your eyebrows with a 3 shade lighter eye shadow than your brow colour.
Apply a base colour on your eyelid. The base colour is close to your skin colour.
Take your blending brush and swipe a medium brown colour in your crease line.
Take a black eyeshadow and dab a touch of it in your outer corners of the eyes.
Take a peach eyeshadow and with your blending brush softly blend in some colour above that medium brown to soften the transition between these colours.
Take your flat brush and apply a gold shine white eyeshadow under your eyebrows to highlight the eyes.
 Take your angled brush wet it and with a black eyeshadow line your upper and bottom lash line.
Take your smudge brush and with a dark brown eyeshadow smudge this black line to smoothen it.
Apply 2 layers of mascara
Apply peachy blusher on your cheekbones and soften it with light orange highlighter.
Apply rosy-brown lipliner and fill up your lips with a same rose- brown lipstick add a touch of a clear gloss on the top of the lipstick and you are good to go!
The colour combination will change regarding your clothes of course.
In case you don't know what you are wearing go with neutrals it will always work.
Try out this look and look fabulous.
Stay with us tomorrow as we will talk in details about the cocktail skin.