Rush, rush all the time.
We never have hours to spend in front of the mirror to do our makeup.
We are here today to give you some awesome tips how to enhance your beauty in only 10 minutes for daytime look
1. Use Kryolan Supra or Derma foundation  to get a perfect coverage yet natural look. Apply the foundation with wet latex sponge, dab into your skin to get a flawless look. This will take you 2 minutes.
2. Our foundation is super good so for daytime no need to correct and conceal. In the case you have extremely dark circles then you can dab a bit of corrector under your eyes and conceal it in 1 minute.
3. Daytime look is all about natural appearance don't forget this while you are filling up your eyebrows! Don't over do them! Use 2 or 3 shades lighter eye shadow to fill up your eyebrows it will take you 1,5 minute
4.Eyes. The same situation is with the eye makeup. Keep the eye makeup simple and fresh. Use light, matte colours. Avoid shiny base for daytime. Creams, beige, sand, browns are perfect for daytime makeup.
Use your all over brush to add a matte base to your lid.
With your fluffy blending brush swipe a bit of brown in your crease line and soften it just to add a bit of definition to your crease.
Take your angled brush, wet it and draw a very thin line on top and bottom lash line with a dark brown eyeshadow. Take the smudge brush and smudge that thin line.
Apply 2 layers of mascara
If you are a really experienced makeup lover this will take you 5 minutes!
5. Cheeks. Blusher is one of the most important elements of the fresh daytime look. Get a peachy – orange blush on your blusher brush and swipe it over on your cheek bones. Gently just with a very soft touch. With this step you will give more glow and live to your face and you will looks fresh immediately. 1 minute of your time
6.Lips. Apply gloss over your  lips. The gloss will make your lips look full and juicy it will take 1 minute of your time!
And here you go … you look fresh and flawless in just 10 minutes!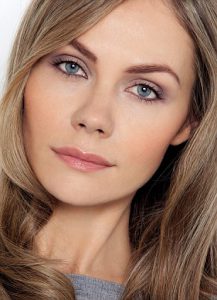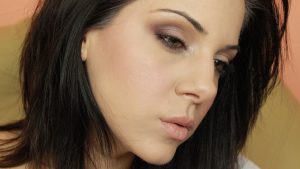 Practice your daily routine 10 minutes makeup and you will never be late to your work.
These steps are useful, easy and practical.
Stay with us  tomorrow as we will talk about the lipsticks and their different application techniques
Stay tuned