Arab Fashion Week Season 8
Here we go again.
Season 8 and again The Lipstick Makeup Institute team was rocking at the backstage of Arab Fashion Week.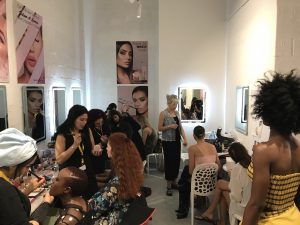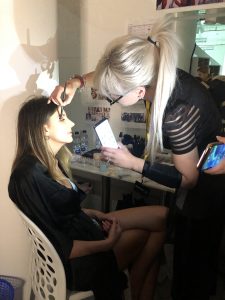 We had an amazing new makeup sponsors. Also great and creative designers entered the show this year to display for the world their beautiful collections.
New Location – 1422. All Arab Fashion Shows of Dubai will be running there from now and on. Place is really beautiful and fashionable. It is based in the heart of City Walk Dubai.
1422 – the world's first official Ready Couture Concept Store featuring designers from around the world.
MAKEUP & HAIR SPONSORS: The Lipstick Makeup Institute, Bassam Fattouh, Grimas Professional Makeup, GAM Cosmetic Eyelashes, and Sisters Beauty Lounge.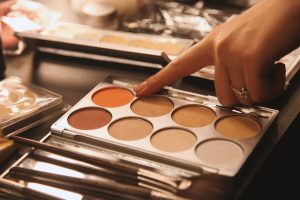 Our TEAM is our proud. The Graduates from The Platinum Media Makeup course from The Lipstick Makeup Institute and Head Makeup Artist was leading the makeup department backstage. Head hairstylist Jamilla Paul – trainer of Sisters Beauty Lounge. Together were created really cool high fashion looks for beautiful models from Cover Page Agency Dubai.
Each member is extremely busy during 5 days of Arab Fashion Week. The Teams was making 360 sure that all the models were ready before every show. Each evening we had a variety of designers with there own looks. Some designers were stacking to natural glowy looks, but at the same time some of them were looking for something extravagant, bright and sparkling .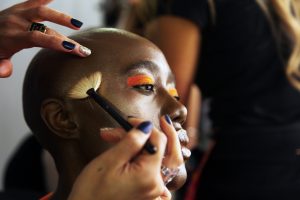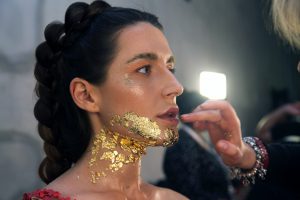 Backstage is some kind of a lifestyle. Always this 5 crazy days passing super fast. Everyone has to understand, that to enter the world of Fashion you have to be different. Under world DIFFERENT I mean a Professional that loves what he is doing and a great team player.
Being a part of such venue is a grate experience. If you are interested to see the work that was done you can visit NOWFASHION. nowfashion .com is the first real time fashion photography magazine. There you can find all fashion events in images in the biggest photos gallery.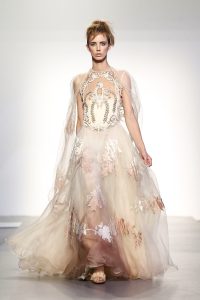 Everyone. Do You hear me? Everyone is able to find himself, his own way in this world. Be open to everything new. Be ready to do steps to make your dream comes true. Don't be afraid to take decisions and change your life for better. And now take a deep breath and join The Lipstick Makeup Institute for a new Platinum Course )))). I'm just joking .