When applied correctly, liquid foundation can create a beautiful, dewy finish that doesn't look like makeup at all! Liquid foundation can be little tricky to apply at first, but with a bit of practice, you can achieve flawless-looking skin in a matter of minutes. This article will teach you three different ways to apply liquid foundation. Fingers work best if you want a lighter more natural coverage. Use a sponge or foundation brush to achieve a fuller coverage and create a glam, camera-ready finish.
1.Cleanse and moisturise your face. Makeup should always be applied to a clean canvas. Wash your face using your normal cleanser and pat dry. If you have dry skin, apply a moisturiser and wait a few minutes before applying foundation to give the moisturiser a chance to work.
If you are in a hurry or have applied too much moisturiser, blot your face with a tissue to remove excess moisturiser before applying foundation.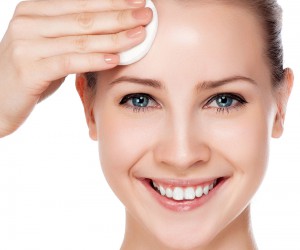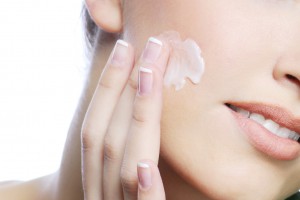 2.Pour a dime-sized amount of foundation onto your palette of choice. You can either use the back of your hand, a small dish, or even a folded up napkin. Don't pour out too much. You can always add more later.
3.Dip your fingertips into the foundation, and begin to dab it onto your face. Start with two dabs on your forehead, two on each cheek, one on your nose, and one on your chin. A little goes a long way with liquid foundation, and you can always add more to areas that need additional coverage.
4.Use your fingertips to blend the foundation into your skin. Use either a patting/tapping motion with just the pads of your fingers, or make small, light circles with your fingertips. Begin with the areas that tend to have the most uneven skin tone (nose, cheeks, and forehead for most people) and work out from there.
Think about blending the foundation lightly, not rubbing it in, and definitely not "slathering" it on.
If you need more coverage, add more foundation to your face a dab at a time.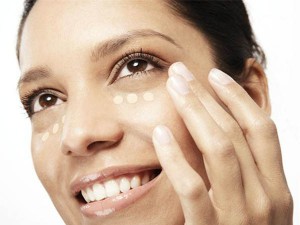 5.Blend the edges. Blend your foundation carefully into your jawline, hairline, and around your ears to avoid leaving distinct lines.
If you have a sponge, use it to blend the foundation at your jawline using short downward strokes.
If you notice a distinct color change at the jawline, you may need a different shade of foundation.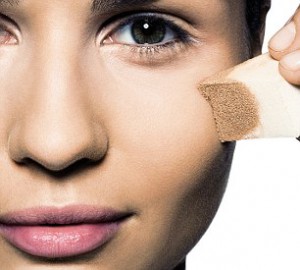 Tip of the day: for a moisturised dewy look apply the liquid foundation with a wet sponge. In this case you can blend your foundation perfectly in the skin and the result will be natural and flawless.
Stay tuned guys for the best tips and tricks about the foundation this week.
Tomorrow we will talk about the cream foundations and will give you tips how to apply them effortlessly  and how to get a flawless, airbrushed look.