Finding the best mascara and applying it in a right way is one of the most important steps in makeup.
Of course if you are lucky and got nice lashes then you can use any mascara your lashes will rock.
If you are in the "no lash" club like myself then its a real mission.
Your lashes are short and have no volume or long but the same no volume effect then you have to find the right mascara that will give you that plus what is missing.
What mascara to look for?
First of all check the brush of the mascara and of course what the mascara does exactly like volume, length, super black, curly …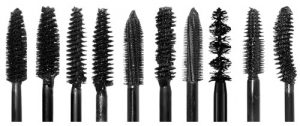 And choose what you are looking for.
Most of the times you will choose a volumising mascara. It will give that final touch to your eye makeup and will make the eyes look more dramatic.
Also you can go for 3 in 1 or 5 in 1 in these mascaras you will find volume, length, super black etc.
How to apply the mascara and why is it important?
Being a m makeup artist i heard so many times from the clients             " Ohh i don't like mascara or I'm not using it because …and then so many different reasons and excuses "
Well my ladies  your makeup without a mascara is like a woman without a perfume. 
Your eye makeup can be ultra glamorous and perfectly blended but if you don't have that Final touch what mascara gives you then your eyes will look "naked".
Now this is the time to learn how to apply your mascara in a right way. 
Make sure that your lashes are clean i mean no mascara left over from last night partying and glue form your fake lashes.
3. In the case that you don't like this tool there is another option for you.
4.When applying the mascara start from the roots of the lashes and go with a slow zig-zag moves till the end of the lashes. In this way you will give them a nice curled shape even without a curler.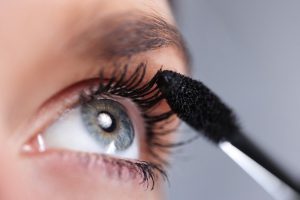 5. Apply maximum 2 layers of mascara and make sure your lashes are not sticked to each other and you don't have clumps on your lashes because of the mascara.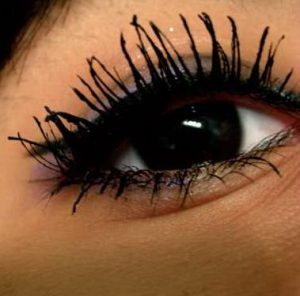 On the picture you can see the wrong way of the mascara application the lashes are sticked together and also you ca see the mascara clumps.
Whether you are a makeup artist or you are applying mascara on yourself make sure that the lashes are brushed and not sticked together also no clumps on it.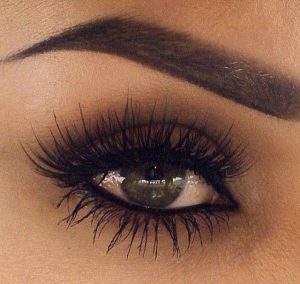 Look at the picture and how the eye looks. Its more open, shiny and dramatic all this because of our lovely mascara.
So please get in the stores test the mascaras and get your favourite one to rock the world with your sensual looks.
Tip of the day: before going to sleep never forget to remove your makeup, especially eye makeup and more important the mascara. Use makeup remover wipes or oil based makeup remover liquid.
Thats all for today my ladies!
Tomorrow will learn about false lashes and their application
Don't miss it