Live and Work in Maldives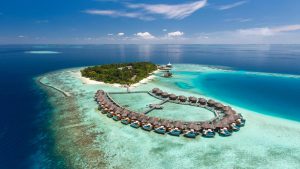 As promised, The Lipstick Makeup Institute gives their students the best possible job opportunities. And this is a GREAT ONE.
We're calling out to all our creative and dynamic graduates to go to the Maldives to work in a 5-star resort/spa as makeup artists. All inclusive – flights, hotel, food, etc. This is a fantastic opportunity to live in one of the most beautiful islands in the world.
As one of the top makeup institutes in the UAE, we aim to give opportunities like this to our graduates because we believe in them. Our graduates carry the Lipstick Makeup Institute banner wherever they go, even in the Maldives.
Our institute always aims to give our students the chance to hone their skills by giving them projects even after their studies with us. We always remind our students that learning doesn't end in school. It starts as you work. Gaining experience is hard if you don't know where to look — especially paid jobs.
Even as a professional, you'll always get amazing rare opportunities to work with famous people but for free. When you are faced with a situation like this, what do you do? The key here is finding what if it would be best for you. Ask these questions – what will I gain out of this project? Who is the photographer? Who is the model? Who is the brand? Where will it be published?
This project, however, is a PAID JOB. That's why we're calling out to all our graduates to contact us for a screening/interview. We want to see where you're at now. We want to know how you're doing in the field. So, make sure you send your CV and current portfolio to info@thelipstickmakeup.institute or contact 052 849 7972 for more details
Follow our instagram account for more announcements: