Learn How To Apply Your Own Makeup Like A Pro
Want to improve your own skills and learn how to make your makeup perfect every time?
Our professional tutors have experience in everything from simple day time looks to extravagant event makeup, so whether you're looking to master the "no makeup" look, wanting to perfect your smokey eye skills or learn how to contour your face like a professional, you can learn how right here at The Lipstick Institute in Dubai.
What Courses Are Available?
Our self application makeup courses are very much tailored to your needs; we recommend a 3 day basic course for those wanting learn how to master their own makeup; but we also offer short courses for those just wanting to focus on a particular area – just let us know what you'd like to learn and we can recommend what you need!
Lastly we offer makeup party evenings for groups of 4 or more, where we can host you and your friends to an evening of makeup tutorials with our tutors (and some cocktails if you fancy a giggle!)
The Self Application Master Course
During this 3 day course you'll learn the following skills so you can master your makeup like a professional:
How to pick the right colours and makeup types for your skin
How to contour your face like a pro
Shaping and creating a beautiful eyebrow
Blending makeup to create curves
Perfect Day Makeup
Stunning Smokey Eyes
…and much more!
Recommended Short Courses
During these short courses you can choose to learn a particular skill. They are tailored to your needs, so will vary in time scales. Here are some examples of what you could choose to learn, but if you have a particular need not listed here, simply enquire now to have a makeup course tailored to you.
Examples of Short Courses we offer:
Creating the Perfect Smokey Eye
Mastering Eyeliner
Makeup to Cover Scars or Blemishes
Mastering Lips
Contouring Like a Pro
Makeup Party Evenings
Our Makeup Party Evenings are designed to offer you and up to 11 other friends an incredible night out where our makeup tutors will guide you through either basic contouring or a basic smokey eye.
You'll then get the chance to try it yourself and compete to be star makeup artist!
All Makeup Party Evenings come complete with:
Private use of the entire studio
Makeup Giftbags
Your choice of music
Complimentary drinks (alcoholic and non-alcoholic options available)
You will also have the option to have a professional photoshoot after your makeup class so you treasure your evening forever!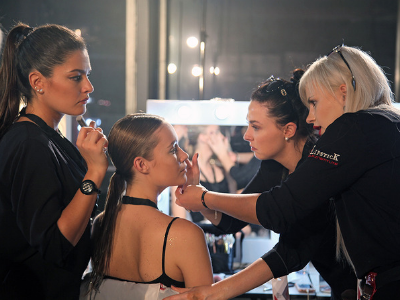 "They created an atmosphere of comfort to each client and student while maintaining strong communication, positive motivation and continuous support."
Elsie Freicha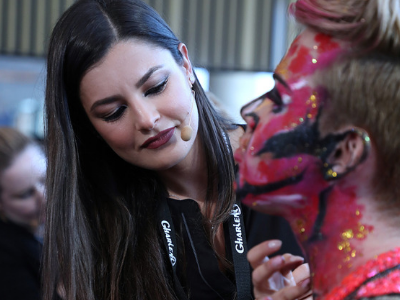 "The most important thing is to enjoy your life, look beautiful – To be happy is all what matters!"
Trish
"I have really enjoyed the course and I'm so confident of my make-up skills."
Suad Naqib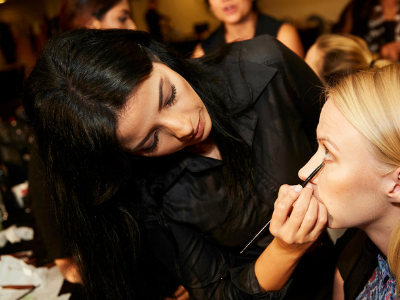 "Never did I met a makeup artist who is as professional and kind, always smiling and never hesitant to share all her knowledge and skills."
Rian Morada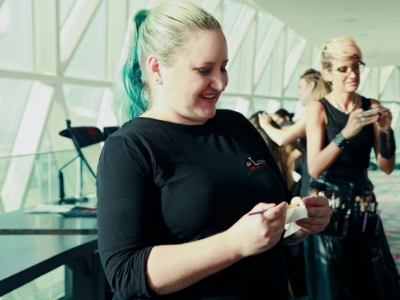 "I learnt something new and interesting during every class a lot of tips and tricks and make-up application techniques that makes a huge difference."
Luba Didenko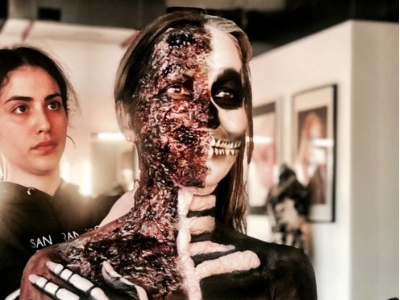 "Highly professional and organized learning, the best place for all make-up needs."
Lyndsey Clair Drummond