It's Official! We are now partners with the Arab Fashion Council and the primary sponsor of Arab Fashion Week in the makeup division. For the past 4 years, our team has been doing the makeup of the models for Arab Fashion Week. Together with our students, we create looks with the top designers in Dubai, China, Lebanon, the Philippines, Los Angeles, etc.
Today marks its first as our Head Instructor, Kris, and the Platinum Students spearhead the VVIP trunk show happening on the 5th of August 2019 at City Walk.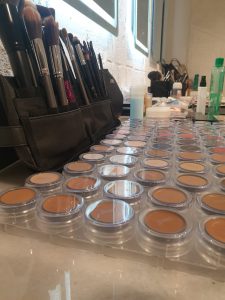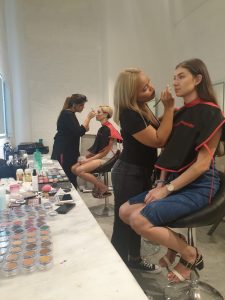 There, they are doing the makeup of 8 beautiful models, dressed in gorgeous gowns by top designers of the region. These are presented to the VVIP Guests from different parts of the world.
This is the first of many private trunk shows to come and we are so excited to be part of all of them.
Enrolling to The Lipstick Makeup Institute not only helps you learn how to create makeup looks. We will make sure that you have all the exposure, work experience, and network that you can't get anywhere else. We make sure our students are equipped with the skills they need to jump start their career even after they finish their course with us.
The institute presents them different scenarios such as TV Shows, Editorial Photoshoots, Events, makeup booths, Runway Shows, and many more. This sets us apart from other makeup institutes in the region.
We also let them discover their creativity and leadership skills by letting them run the whole show with and without our guidance. Our graduates do all the work and we're so proud of them.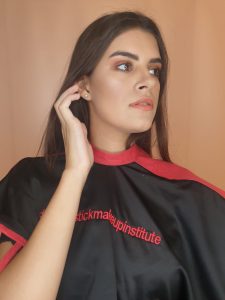 So, come and join our team!