This week is your final chance to get the discounts for the Platinum Makeup Course held next month. It's the biggest discount we're giving. We're talking about over 10,000 AED worth of discounts!
Learn how to do makeup professionally. You will have the chance to work with different models and real clients. You won't be able to find a chance like this anywhere else. By the time you finish your course, you're ready for the real world of makeup artistry once you're done studying with us. Whether it be working here in the UAE, or back in your home country, you'll be ready to start working.
Our instructors come from different countries and different makeup backgrounds. Some of them used to work as trainers in various famous makeup brands, worked in different famous salons here and around the globe, has worked with celebrities, royalty, and major magazines and designers.
Our photography partner, YH Studios is the best when it comes to Photography. YH studios is an Global Award-Winning Studio. It caters to a wide variety of clients coming from all walks of life and different countries. YH Studios also does a lot of editorial and fashion photo shoots. Together with YH Studios, we create our students' portfolios as creative, unique and competitive against the pool of other Professional makeup artists around Dubai.
The institute provides adequate "real world" situations to our students so they're prepared no matter what happens after their training with us. We also make sure that we don't lose contact with our students after their training — keeping them in the loop for any freelance jobs that we have for them. We bring them to various major fashion shows, events, and give them the chance to work with real life clients.
Our students don't spend time working on face charts. They really do the work on real people.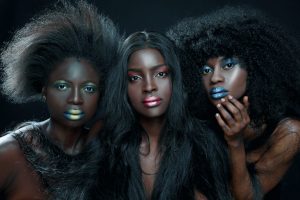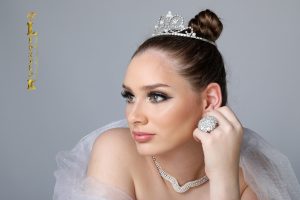 www.instagram.com/thelipstickmakeup.institute