With brown eyes basically you can apply any colour whatever you have in your mind, eye make up for brown eyes leaves so much room for neural colours to be explored.
The magic  is in mixing up the right colours when using any sort of make up.
You can't go wrong with neutrals.
Going for a dinner but you donate know what colour of a dress you will be wearing?
Preparing yourself in the morning for a business meeting and you want to look just perfectly made up for this occasion?
Use neutral colours
-cream
-white
-beige
-champagne
-brown
-grey
-black
These colours will always look good on you and will suit to any skin colour.
Natural shades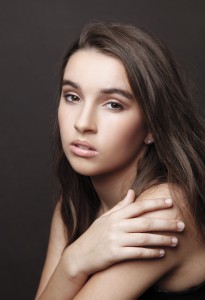 Strong eye makeup on brown eyes will make them look more shiny and lighter.
Use:
-dark brown
-black
-dark grey
With a nice dramatic smokey look your eyes will look wider, more shiny and lighter. Perfect wear for parties and going outs.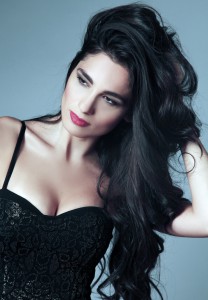 If you don't want to stick to neutrals just go for some crazy colours on your beautiful brown eyes.
A quick tip for mixing up the colours:
whatever colours you have in your mind to use you can always add beige, cream or brown  to your eye makeup. Now there is a question why? These neutrals are perfect for mixing in to the other colours like pink, purple, green, blue, peach etc.
All the brown eyed beauties can experiment with colourful makeup, don't be afraid of trying out different colours.
On brown eyes the following colours can look really good when you are mixing them up with the right colours:
-peach
-pink
-purple
-green
-navy
-blue
-grey
If you want to go for some crazy creations:
-red
-yellow
-orange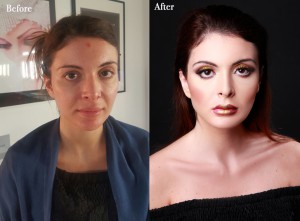 All these colours are not the only colours on your eyelid, you will mix them up with a bit of black and brown and with some creams and champagnes.
Tip of the day:
The more colours you will mix in your eye makeup the more unique look will you get.
Don't forget to click on us tomorrow…. will be sharing tips and tricks of the mascara application and fake lashes
Stay tuned!!