We just came back from Baku as we represented the UAE on The Eurasian Beauty Championship 2016 in hair and makeup.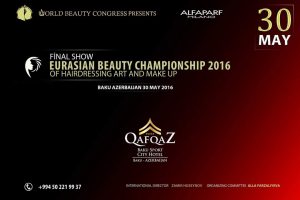 What to say? We spent 4 wonderful days in this amazing city.
The trip started with laugh and fun and ended with happiness and celebration.
Lets see how we started and what was exactly happening in Baku?
In the organisation of The World Beauty Congress a competition was held in Baku for the most talented artists all over Asia and Europe to showcase their work in Hair styling and Makeup.
As our team is always in fun and having a great time wherever we go we started the competition with a selfie.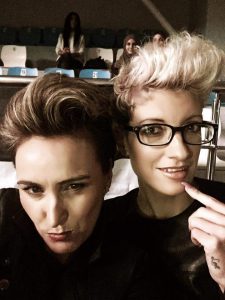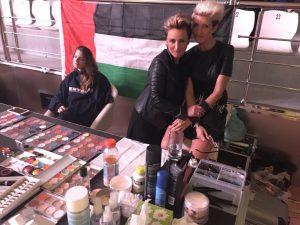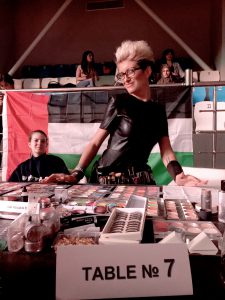 The UAE National Team:
Dr. Mansoor Al Obeidli UAE National Director
Yasmin Hussain MD of The Lipstick Makeup Institute and YH Studios
Livia Rideg Master Hair Stylist and Makeup Artist
Model: Milena
Designer: Amira
About the competition 
There were 18 contestants, hair stylists and makeup artists.
We had 55 minutes to create a fashion makeup and 55 minutes to create a fashion hair style.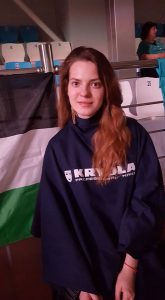 Fashion Makeup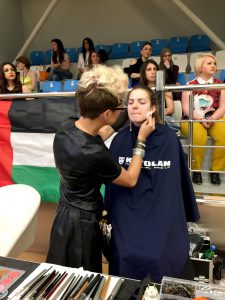 Just started with a foundation. I had 55 minutes to create a Fashion Makeup Look. As the jury said they want to see something new, an own creation between evening makeup and creative makeup… not too much but enough to amaze them.
Ive had a picture in my mind what i want to see on the model as it should be. Nothing without a vision. Our vision was a high fashion look with arabic touch dramatic and glamorous .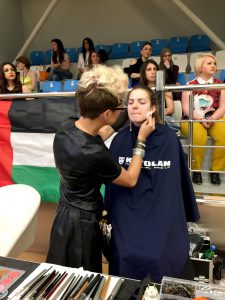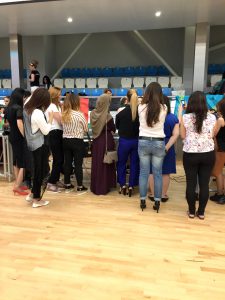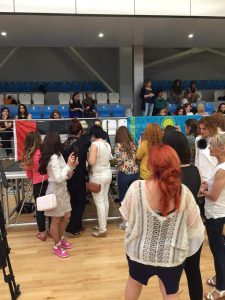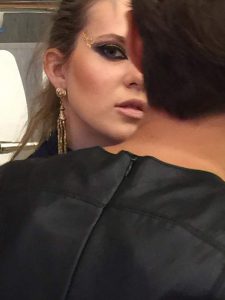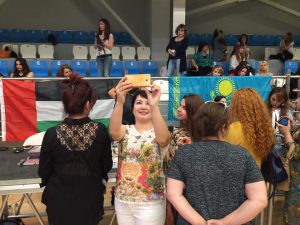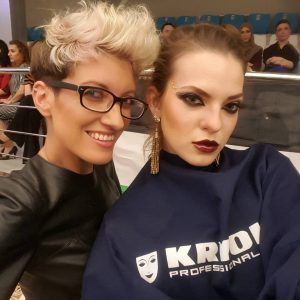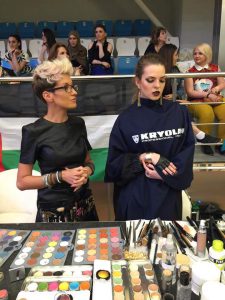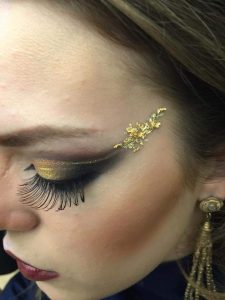 The whole look was created with our lovely Kryolan products.
Fashion Hairstyle
We got 55 minutes to create a hair style what goes with the whole styling.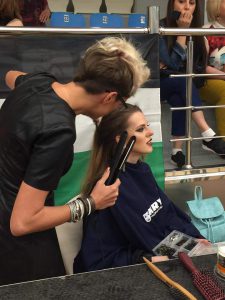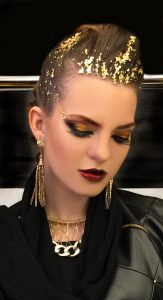 After the hair and makeup our models were walking on the stage showing the whole styling.
Our Arabic Princess did a wonderful job. She really felt her character  the styling and the music. Was a great performance.
The pictures are talking there is no need for much words.
Our styling surprised and shocked everyone withers uniqueness, dramatic appearance and elegance.
And ….  what is the result ?
Lets see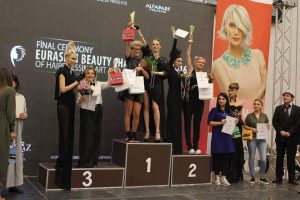 We planned it and made it.
Amazing experience was this in Baku. We got a chance so many wonderful people and artists and of course we learned a lot.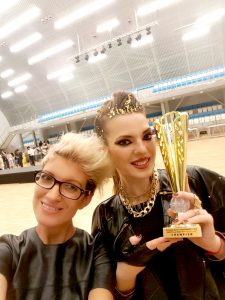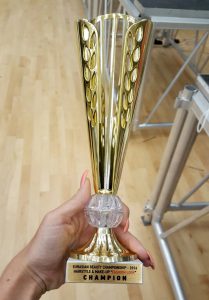 For the first time in UAEs history we represented the country on an International Competition and we WON!!!
Such a great time we had!!!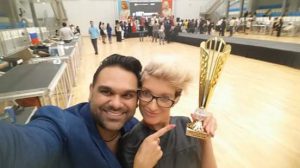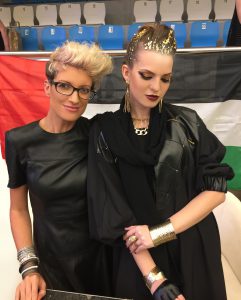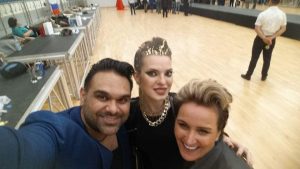 Number 1 in Europe and Asia and this is just the beginning.
Want to learn makeup?
Join us to learn from the best to be the best 
Get the best makeup tips and ticks from the Champion.
Don't forget to click on our blog tomorrow!!
Dos and don'ts in you everyday makeup routine is the next topic