Another amazing, crazy busy day at Meydan Hotel. We are the major Sponsors of Arab Fashion week for the hair, make up and nails.
I am blown away by the camaraderie, support and respect everyone has for each other.
These events are something special that everyone just loves to be involved in, including me. Sometimes it make you crazy as the pressure and timings are sometimes unrealistic but its fun and exciting!
People respond better under pressure. What does not break us makes us stronger.
We are not alone though we had great support from o#brownsugarhairsalon  #wisamnourbeautysalon #resalonsspas for taking control of all the hair and styling under pressure and restyling! #laquaswiss for supplying amazing products for skin preparation of the models. #kryolan for their amazing products and support. #kryolanofficial also #coverpagedubai for doing such an amazing job arranging the , models , guest management , after party and hostesses.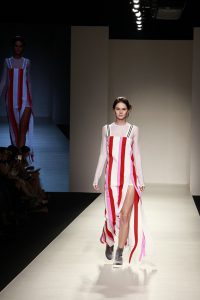 Here are some amazing shots from #yhstudiosdxb our sister company.